Nuove Uscite
The Weeknd, guarda il nuovo video In The Night con Bella Hadid
La canzone di The Weeknd che cattura più di tutte lo spirito di Michael Jackson ha finalmente un video con protagonista Bella Hadid, la sorella di Gigi Hadid.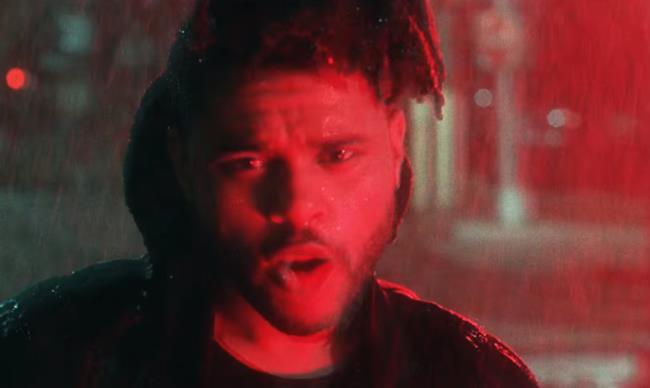 The Weeknd aka Abel Tesfaye è finalmente tornato con un nuovo video: si intitola In The Night ed è l'ultimo singolo estratto dall'album Beauty Behind The Madness dopo il grande successo di The Hills e Can't Feel My Face.
La clip, girata da BRTHR (Alex Lee e Kyle Wightman), ha come protagonista la modella Bella Hadid, fidanzata del cantante e sorella minore di Gigi Hadid - è l'ex di Cody Simpson e appare in Bad Blood di Taylor Swift.
Gli addetti ai lavori hanno definito In the Night la Billie Jean di The Weeknd: infatti, oltre alla somiglianza vocale, qui c'è anche uno stile musicale facilmente riconducibile a quello del grande Michael Jackson.
Il video però è molto più simile a quello di Thriller: basta mettere spogliarelliste e violenza al posto di zombie e occulto e sembra di essere catapultati all'inizio degli anni Ottanta.
L'artista canadese amato da Drake e Kanye West, fresco di sette nomination ai Grammys 2016, aprirà i concerti dell'Anti World Tour di Rihanna, compresa la data allo Stadio San Siro di Milano.
Guarda qui sotto il video, a seguire il testo della canzone.
The Weeknd - In The Night lyrics
All alone she was living
In a world without an end or beginning
Babygirl was living life for the feeling
But I don't mind, I don't mind
And all the wrongs she committed
She was numb and she was so co-dependent
She was young and all she had was the city
But I don't mind, I don't mind

And I know that she's capable of anything, it's riveting
But when you wake up she's always gone, gone, gone

In the night she hears him calling
In the night she's dancing to relieve the pain
She'll never walk away (I don't think you understand)
In the night when she comes crawling
Dollar bills and tears keep falling down her face
She'll never walk away (I don't think you understand)

He sang a song when he did it
He was cold and he was so unforgiving
Now she dances to the song on the minute
Yeah, all the time, all the time
It made her weak when she hear it
And it got her on her knees like religion
She was young and she was forced to be a woman
Yeah, all the time, all the time

And I know that she's capable of anything, it's riveting
But when you wake up she's always gone, gone, gone

In the night she hears him calling
In the night she's dancing to relieve the pain
She'll never walk away (I don't think you understand)
In the night when she comes crawling
Dollar bills and tears keep falling down her face
She'll never walk away (I don't think you understand)

I don't think you understand...
In the night she hears them calling
In the night she's dancing to relieve the pain
She'll never walk away (I don't think you understand)
In the night when she comes crawling
Dollar bills and tears keep falling down her face
She'll never walk away (I don't think you understand)
Iscriviti alla newsletter di AllSongs
Riceverai i nostri aggiornamenti anche via email, è semplicissimo!

Iscrivendoti acconsenti alle condizioni d'uso di AllSongs