Nuove Uscite
The Weeknd seppellito vivo nel video di Tell Your Friends, guardalo qui
Il singolo, prodotto da Kanye West, è contenuto nel nuovo album di The Weeknd intitolato "Beauty Behind The Madness", in uscita il prossimo 28 agosto.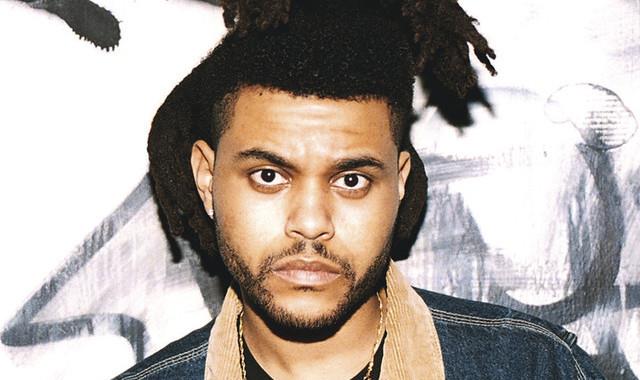 The Weeknd ha pubblicato su YouTube e VEVO il video ufficiale del suo nuovo brano "Tell Your Friends", che lascerà perplesse parecchie persone. Infatti Abel Tesfaye - questo il suo vero nome - si seppellisce vivo, da solo. Ma perché lo fa?
La canzone, prodotta da , è contenuta nel prossimo album del cantante R&B, dal titolo "Beauty Behind The Madness", che uscirà questo venerdì (28 agosto).
Nel disco ci sono ospiti del calibro di , e - quest'ultimo da noi non è ancora conosciuto, ma è uno dei migliori performers inglesi della nuova generazione.
I tre singoli apripista "Often", "The Hills" e "Can't Feel My Face" hanno avuto un ottimo riscontro da parte di pubblico e critica, soprattutto quest'ultimo che ha conquistato la Billboard Hot 100 in America.
Nella tracklist di "Beauty Behind The Madness" è presente anche "Earned It", che molti ricorderanno nella colonna sonora del film scandalo Cinquanta Sfumature di Grigio.
Guarda qui sotto il video di Tell Your Friends, a seguire il testo della canzone
The Weeknd - Tell Your Friends lyrics
We are not the same I am too reckless
I'm not tryna go in that direction
These niggas they been doing too much flexing
But they about to follow my intention
And I ain't got no patience, no more testing
I do shit how I want, don't need no blessing
XO niggas, ain't nothing to mess with
Nobody stopping us, cause we been destined
And everybody around you is so basic
I'm never rocking white, I'm like a racist
I don't drink my liquor with a chaser
And money is the only thing I'm chasin'
End some dope nights on some coke lines
Give me head all night, cum four times
Baby girl just wanna smoke a pound
Do an ounce cause I did, tell your friends about it
Go tell your friends about it (About it)
Go tell your friends about it (About it)
Go tell them what you know, what you seen
How I roll, how I be off that coke
Go tell your friends about it (About it)
Go tell your friends about it (About it)
Go tell them what you know, what you seen
How I roll, how I be off that coke
Go tell your friends about it (About it)
Go tell your friends about it
I'm the nigga with the hair
Singing bout poppin pills, fucking bitches, living life, so true
Last year I did all the politicin'
This year I'm all focused on the vision
I think these hounds deserve another fixin'
Talking about the racks that we be getting
Don't believe the rumours bitch, I'm still a user
I'm still rocking camo on my shoes
I'm a villain in my city, I just made another killing, spending on my bitches
And everybody fuckin, everybody fucking
Pussy on the house, everybody fucking
And I miss my city man it's been a minute
M.I.A. yeah, Cali was the mission
Cruise through the west-end in my new Benz
I'm just trynna live life through a new lens
Driving by the streets I used to walk through
When I had no crib I guess you call that shit I've been through
Go tell your friends about it (about it)
Go tell your friends about it (about it)
Go tell them what you know, what you seen
How I roll, how I be off that coke
Go tell your friends about it (about it)
Go tell your friends about it
I'm the nigga with the hair
Singing bout poppin pills, fucking bitches, sipping XO
Iscriviti alla newsletter di AllSongs
Riceverai i nostri aggiornamenti anche via email, è semplicissimo!

Iscrivendoti acconsenti alle condizioni d'uso di AllSongs