Nuove Uscite
The search for sunrise is over...Tiësto has found the sunrise! He announces new mix album series 'A New Dawn' on his new label, Musical Freedom!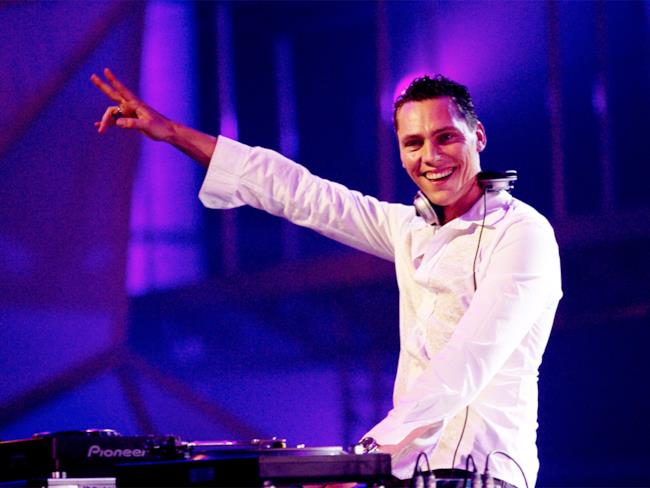 Tiësto announced his new mix album series today, to be entitled 'A New Dawn'. Following his decision to part ways with Black Hole Recordings last year, Tiësto wanted to make a fresh start with his new wholly owned label, Musical Freedom and continue to innovate in an area in which he has been the clear leader for many years. Tiësto's now famous In Search Of Sunrise series, concluded with ISOS 7 - Asia in 2008. The series has been extremely succesful worldwide and has since become the benchmark for DJ mix albums globally.
As fans and the industry have been speculating about when the next ISOS would be released, Tiësto felt it was necessary to make a statement about his intentions and clarify the situation:
'Having taken the ISOS series as far as I could, I felt it was time to leave the past behind and come with something fresh and new. ISOS was an incredible journey for me, but as my music taste evolved, I wanted my DJ mix compilation to evolve with it. Black Hole plans to release another ISOS album, but to be very clear, I will not be involved in any way. I sold my part of the company to Arny Bink and have no involvement or benefits of Black Hole Recordings.

The mix album has always been a very important part of my artistic expression as a DJ and I wanted to come with something really special that pushes the boundaries once again for what this format can be. We're moving into a new era in terms of how music is released and I want to look at exciting new ways to express what I do and connect with my fans.

I am very happy to let everyone know that the title of this mix album will be 'A New Dawn', a name that means so much to me personally and signifies so many things in so many ways. It's been an awakening in more ways than one! These past two years, I have been on a musical journey of discovery, culminating in my album and world tour with Kaleidoscope. Now with 'A New Dawn' I look forward to continuing that process, showcasing some amazing cutting edge electronic music from myself and others. As I continue to explore and develop as an artist and DJ, I am constantly inspired by those around me and the other artists I meet. I can't wait to share it with the world!'
Watch for 'A New Dawn' from Tiësto this fall on Musical Freedom.
Iscriviti alla newsletter di AllSongs
Riceverai i nostri aggiornamenti anche via email, è semplicissimo!

Iscrivendoti acconsenti alle condizioni d'uso di AllSongs