Classifica Dance 6 marzo 2014: il duo Avicii-David Guetta in cima alla chart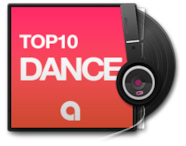 Nella classifica dance di Beatport del 6 marzo 2014 Avicii e David Guetta scalano la top 10 e conquistano il primo posto con il remix di "Addicted To You".
Nella classifica dance del 6 marzo 2014 stilata da Beatport Avicii arriva in vetta grazie al remix di David Guetta della sua "Addicted To You", guadagnando cinque posizioni rispetto alla settimana precedente.
Le new entry di questa settimana sono "U" di Gareth Emery feat. Bo Bruce al settimo posto, "Rust!" di Nari & Milani vs Kavido al nono e "Gecko" di Oliver Heldens al decimo. Quest'ultimo sarà anche a Sensation: Into the Wild, l'evento house/trance dell'anno in programma a Bologna il prossimo 25 aprile.
Si mantengono stabili Mr. Proboz in quarta posizione con "Waves", The Chainsmokers con "#SELFIE" alla quinta e "Bigfoot" di W&W all'ottava.
Rimane sul podio "Helicopter" di Martin Garrix & Firebeatz che però perde il primo posto e scende in seconda posizione, così come "Five Hours" di Deorro passa dalla seconda alla terza.
Armin van Buuren, al quarto posto la settimana scorsa con "Save My Night", esce direttamente dalla top 10 della musica da discoteca secondo Beatport.
L'unica canzone a guadagnare una posizione è "Howl At The Moon" di Stadiumx & Taylr Renee che sale dal settimo al sesto posto.
Classifica Dance 6 marzo 2014
Addicted To You - Avicii (David Guetta remix)
Helicopter - Martin Garrix & Firebeatz
Five Hours - Deorro
Waves - Mr. Proboz (Robin Schulz remix)
#SELFIE - The Chainsmokers (club mix)
Howl At The Moon - Stadiumx & Taylr Renee
U - Gareth Emery feat. Bo Bruce (W&W remix)
Bigfoot - W&W
Rust! - Nari & Milani vs Kavido
Gecko - Oliver Heldens
Classifica Dance 6 marzo 2014: il duo Avicii-David Guetta in cima alla chart