Nuove Uscite
5 Seconds of Summer: in uscita il docufilm su dvd. Annunciate due date live in Italia nel 2016
Se siete curiosi di conoscere il percorso dei 5SOS da Sydney a Wembley non potete non avere il DVD How Did We End Up Here? – Live at Wembley Arena. Dal 20 novembre.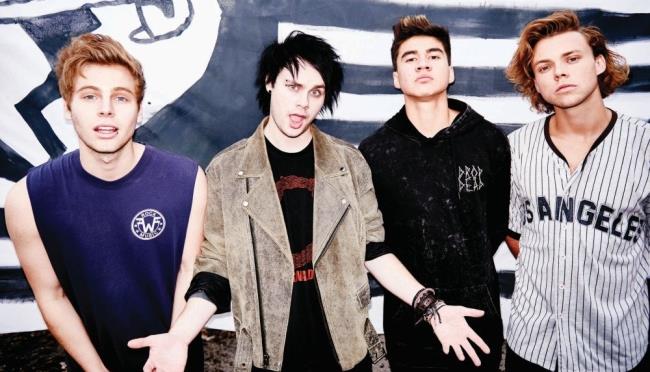 Il loro album "Sounds Good Feels Good" è uscito un mesetto fa, ma i 5 Seconds of Summer sono già pronti a fare un nuovo regalo al loro pubblico. Esce, infatti, venerdì 20 novembre su DVD e Blu-Ray "How Did We End Up Here? – Live at Wembley Arena" (Universal), un docu-film che ripercorre il successo dei quattro musicisti australiani.
Calum, Ashton, Luke e Michael si raccontano attraverso immagini inedite, video ufficiali e di backstage, portando lo spettatore a conoscere le tappe di un viaggio che dalla periferia di Sydney ha portato la band sui palchi più importanti del mondo. Punto di arrivo di questo percorso sono le tre serate sold out alla Wembley Arena nel giugno 2015, testimoniate da intensi video registrati in quell'occasione.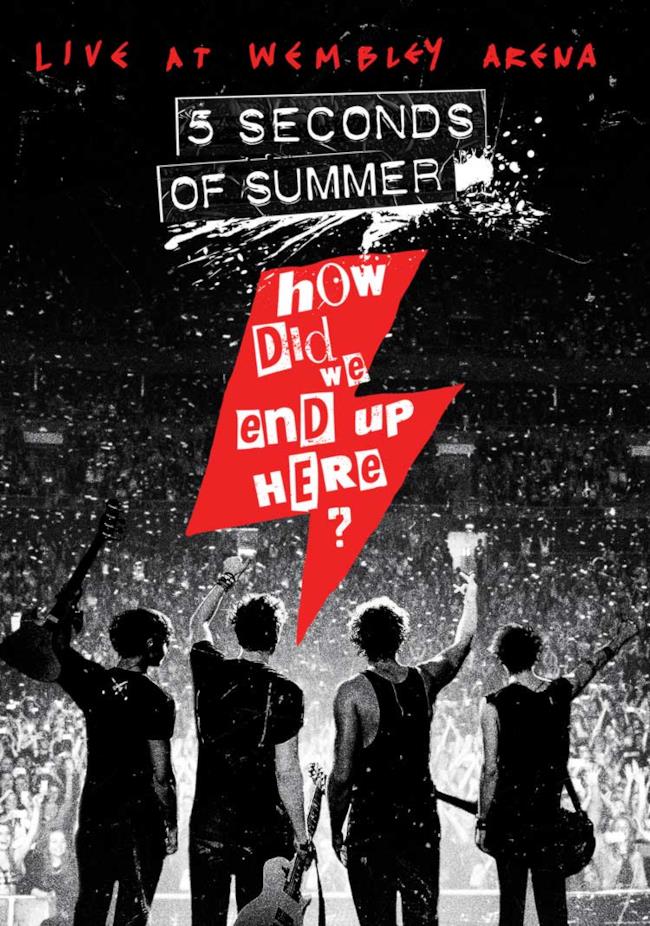 I 5 Seconds of Summer non sono da soli a descrivere in prima persona la propria esperienza artistica e di vita; accanto a loro ci sono le testimonianze di celebri artisti: Chad Smith dei Red Hot Chili Peppers, Alex Gaskarth degli All Time Low, I fratelli Madden dei Good Charlotte e il producer John Feldmann.
Questi i contenuti di How Did We End Up Here? – Live at Wembley Arena":
- "How Did We End Up Here?" – film documentario
- "Live At Wembley Arena" – live show che include:
End Up Here
Permanent Vacation
Don't Stop
Disconnected
Long Way Home
Wrapped Around Your Finger
Amnesia
Beside You
Kiss Me Kiss Me
She Looks So Perfect
Good Girls
What I Like About You
- Extra:
Heartache On The Big Screen (Live)
Everything I Didn't Say (Live)
She's Kinda Hot (Live In Chicago)
'Meeting Your Heroes' – behind-the-scenes featurette
- Video Ufficiali:
She Looks So Perfect
Don't Stop
Amnesia
Good Girls
She's Kinda Hot
Per I fan italiani non finisce qui: la band ha annunciato due tappe italiane del "Sounds live Feels Live Arena Tour", la tournée con cui gireranno anche l'Europa. I ragazzi saranno nel Belpaese:
mercoledì 13 maggio 2016 – Arena di Verona
giovedì 14 maggio 2016 – Palalottomatica di Roma.
Tutte le informazioni sui live e i biglietti al sito di Live Nation.
5 Seconds of Summer - Date e biglietti
Evento
Località
Data
Prezzo
5 Seconds of Summer
Torino Pala Alpitour (ex Palaolimpico)
€ 48,30
Compra
5 Seconds of Summer
Assago Mediolanum Forum
€ 46,00
Compra
5 Seconds of Summer
Verona Arena
€ 71,30
Compra
5 Seconds of Summer
Roma Palalottomatica
€ 40,25
Compra
Iscriviti alla newsletter di AllSongs
Riceverai i nostri aggiornamenti anche via email, è semplicissimo!

Iscrivendoti acconsenti alle condizioni d'uso di AllSongs