Nuove Uscite
Liam Payne, ecco la sua prima canzone senza gli One Direction
Il cantante degli One Direction, ora che il suo gruppo è in pausa per un anno, si dedica a un'altra boyband: sono sei, sono irlandesi e si chiamano HomeTown.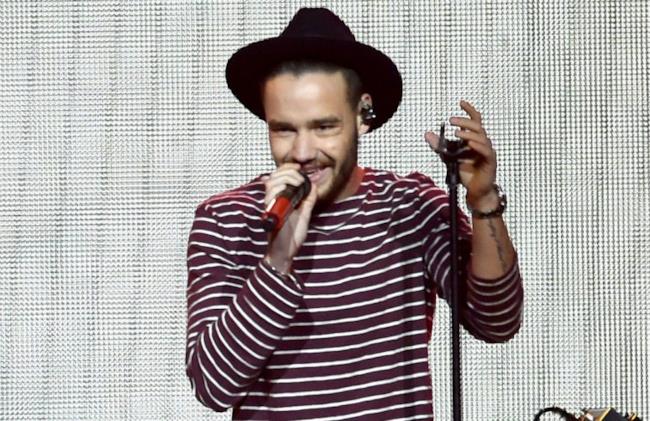 Liam Payne ha svelato il singolo che ha scritto per la boyband irlandese HomeTown, composta da Cian Morrin, Dayl Cronin, Dean Gibbons, Josh Gray, Ryan McLoughlin e Brendan Murray e formata da Louis Walsh, ex giudice di X Factor.
Il cantante ha approfittato della pausa degli per dedicarsi alla scrittura e per realizzare The Night We Met - questo il titolo della canzone - ha collaborato con l'autore Jamie Scott.
Il nostro Big Payno ha utilizzato Twitter per condividere la notizia scrivendo: "Ciao a tutti, è quasi Natale. Date un'occhiata a questa canzone che ho fatto con gli HomeTown e Jamie Scott".
Hey everyone almost Christmas 🎅🏿🎅🏿🎅🏿 check out this song I did with hometown and Jamie Scott https://t.co/iQwk532Rew listen loud and enjoy!

— Liam (@Real_Liam_Payne) December 21, 2015
Jamie Scott, per chi non se lo ricordasse, ha già collaborato con i ragazzi e ha co-scritto alcune delle hit degli One Direction, tra cui Story of My Life e You and I.
Non è la prima volta che Liam si improvvisa autore: nel 2014 ha firmato I Won't Break per , che dopo il divorzio dal marito si fa chiamare Cheryl Fernandez-Versini.
Guarda qui sotto il video di The Night We Met, a seguire il testo della canzone.
HomeTown - The Night We Met lyrics
Go on, tell me things that I've done
And all the trouble that I've run from
Cause you're the only one that I want
So let me make this clear
When I woke up with you next to me
The light that danced upon you softly
The shape the sun made on your body
Was the only thing I see

I know when your heart's aching
It's like you're in glass breaking
And I just wanna look at you
The way I did on the night we met

I wanna run to you but there's no road left
I gotta give a set, but I'm out of breath
I wanna kiss your lips like I did back then
So take me back to the night we met
I wanna mend your heart if it's not too late
I'm gonna say the things that I couldn't say
And if I die tomorrow with nothing left
The best thing I ever had was the night we met

When we laid there in the darkness
The kitchen light peeked through your dress
And that's a memory that I won't forget
And I'm begging you for more

I know when you're just faking
It's practically life-taking
And I just wanna look at you
The way I did on the night we met

I wanna run to you but there's no road left
I gotta give a set, but I'm out of breath
I wanna kiss your lips like I did back then
So take me back to the night we met
I wanna mend your heart if it's not too late
I'm gonna say the things that I couldn't say
And if I die tomorrow with nothing left
The best thing I ever had was the night we met

So I'll hold on for a while
I've watched you from this tower
And maybe you'll turn around

I wanna run to you but there's no road left
I gotta give a set, but I'm out of breath
I wanna kiss your lips like I did back then
So take me back to the night we met
I wanna run to you but there's no road left
I gotta give a set, but I'm out of breath
I wanna kiss your lips like I did back then
So take me back to the night we met
I wanna mend your heart if it's not too late
I'm gonna say the things that I couldn't say
And if I die tomorrow with nothing left
The best thing I ever had was the night we met
I wanna mend your heart if it's not too late
I'm gonna say the things that I couldn't say
And if I die tomorrow with nothing left
The best thing I ever had was the night we met
Iscriviti alla newsletter di AllSongs
Riceverai i nostri aggiornamenti anche via email, è semplicissimo!

Iscrivendoti acconsenti alle condizioni d'uso di AllSongs