Concerti
Le 10 tracce che saranno suonate di più all'Ultra Music Festival
The Chainsmokers e Calvin Harris, ovviamente, ma non solo. L'Ultra Music Festival apre i battenti: ecco le canzoni che ascolteremo con maggiore frequenza a Miami.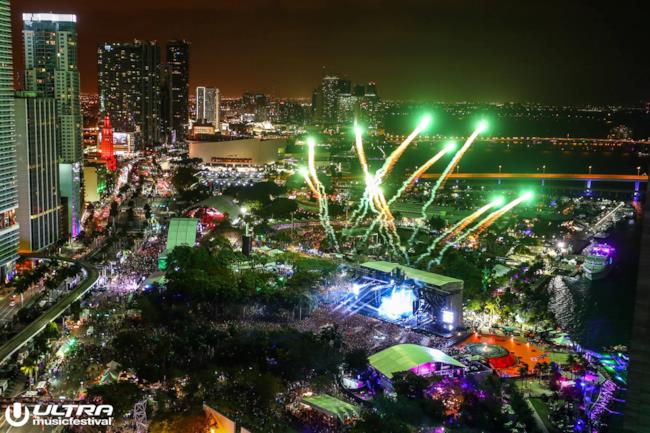 Finalmente si arriva al culmine della Miami Music Week, con il fine settimana dell'Ultra Music Festival a tener banco per tre giorni. Nell'infinita carrellata di live-set che si alterneranno sugli stages della Florida, è ovvio attendersi un successo maggiore di alcune tracce rispetto ad altre. Con una grandissima varietà di produzioni su cui può già contare il 2017, ampio spazio verrà concesso agli ultimi brani freschi di release, ma anche alle diverse ID che porteranno i ravers ad interrogarsi sulle tempistiche del rilascio definitivo.

Per lo stesso motivo, più di una traccia si ripeterà per un numero di volte superiore alla media. Stando ai record e all'impatto mediatico riscosso negli ultimi mesi, è possibile prevedere una lista di quelle che verranno ascoltate e suonate maggiormente. The Chainsmokers, per forza di cose, avranno un ruolo privilegiato all'interno dell'elenco, ma anche Calvin Harris ha intrapreso un'interessante strada di marketing, affidandosi alle collaborazioni con i pilastri di pop e R'n'B. Da non sottovalutare altri pezzi in potenziale fase di esplosione, senza dimenticare i classici cavalli di battaglia che non hanno età.
1. Calvin Harris – Slide ft. Frank Ocean & Migos
2. The Chainsmokers – Paris
3. Chris Lake – Operator (Ring Ring) ft. Dances With White Girls
4. Joyryde – Hot Drum
5. The Chainsmokers & Coldplay – Something Just Like This
6. Yellow Claw – Good Day ft. DJ Snake & Elliphant
7. Skellism & Terror Bass – In The Pit (ft. Lil Jon)
8. TroyBoi x icekream – Hear Dat
9. Diplo & Autoerotique – Waist Time
10. Jax Jones – House Work ft. Mike Dunn, MNEK
Iscriviti alla newsletter di AllSongs
Riceverai i nostri aggiornamenti anche via email, è semplicissimo!

Iscrivendoti acconsenti alle condizioni d'uso di AllSongs