Nuove Uscite
Armin van Buuren rilascia la compilation A State of Trance 2017
Armin van Buuren presenta la compilation A State of Trance 2017. La raccolta unisce i migliori lavori degli artisti di casa ASOT e Armind ed alcuni lavori del DJ stesso.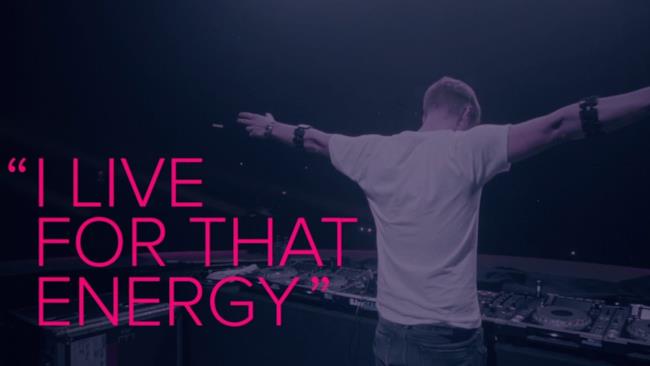 A State of Trance, l'etichetta discografica fondata da Armin van Buuren divenuta un vero e autentico brand nel corso degli anni, ha già toccato traguardi importanti nel corso degli anni. Tra quest'ultimi, nel 2017, spicca il primato che l'omonimo radio show condotto dal DJ ha raggiunto festeggiando la messa in onda dell'episodio numero 800.
Armin è stato inoltre un artista che ha saputo cambiare le regole del genere grazie alla sua pluriennale presenza e ai suoi costanti cambi di stile. Ecco quindi tutto il meglio di quello che oggi è il genere Trance raccolto in un unica compilation firmata Armin van Buuren.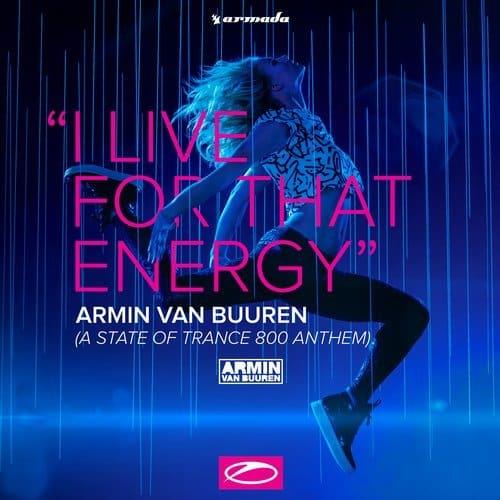 La compilation 2017
Le 28 tracce racchiudono tutto il meglio della Trance in una compilation pubblicata il 21 aprile su Armada Music e suddivisa in due parti: On The Beach e In The Club. Tra le più importanti tracce non si possono non menzionare i due nuovi release di van Buuren stesso intitolati The Train e This is a Test oltre al ritorno dei due Alias dell'artista olandese: Gaia e Rising Star.
Tra gli artisti di Armada sono presenti talenti del calibro di Andrew Rayel, Alex M.O.R.P.H. e Protoculture. Molto presenti anche le Trance Vocalist: le figure femminili che hanno reso grandi alcune delle più popolari tracce di questo genere tramite le loro straordinarie voci (Emma Hewitt e Betsie Larkin) ed immancabile la traccia I Live for That Energy (l'Anethem di ASOT 800).
A State of Trance 2017 può essere acquistata su Armada Shop in formato CD o su iTunes. Di seguito un mini mix della raccolta:
A State of Trance 2017
On The Beach
Alpha 9 – The Night Is Ours
Joonas Hahmo X K-System – Yámana
Alexandre Bergheau – Summer's Gone (Yoel Lewis Remix)
Fatum – Draco
Rodg – Right Away
Yoel Lewis – Tuviana
Omnia & DRYM – Enigma
Eskai & SNR – Swipe
Orjan Nilsen feat. Rykka – The Hardest Part
Gareth Emery & Standerwick feat. HALIENE – Saving Light
Denis Kenzo feat. Sveta B. – Just To Hear
MaRLo & First State – Falling Down
Ashley Wallbridge – Naughts & Crosses
Bobina – Lazy World 2017
Protoculture – The Descent
Tom Fall – Kaamos
Super8 & Tab – Cosmo
Radion6 – World Of Tomorrow
Armin van Buuren – The Train
In The Club
Armin van Buuren – This Is A Test
Andrew Rayel feat. Emma Hewitt – My Reflection
Kyau & Albert – Trace
Eximinds & Whiteout – Lacrimosa
Jurgen Vries – The Theme (Radion6 Remix)
Alexander Popov – Eyes To Heaven
Davey Asprey – Fallout
Gaia – Saint Vitus
Armin van Buuren – I Live For That Energy (ASOT 800 Anthem)
Armin van Buuren & Garibay – I Need You (feat. Olaf Blackwood) (Standerwick Remix)
Heaven's Cry – Voices
Armin van Buuren presents Rising Star feat. Betsie Larkin – Again (Alex M.O.R.P.H. Remix)
Bobby Neon & Nick Arbor feat. Lokka Vox – What You Said (MaRLo Remix)
Robert Nickson – Heliopause
Ultimate & Moonsouls feat. Marjan – No One Else
Shinovi – Indian Summer
DRYM – Wraith
Scott Bond & Charlie Walker vs Trouser Enthusiasts – Sweet Release
Allen Watts – Arizona
Iscriviti alla newsletter di AllSongs
Riceverai i nostri aggiornamenti anche via email, è semplicissimo!

Iscrivendoti acconsenti alle condizioni d'uso di AllSongs