News & Gossip
Classifica Italia 1 ottobre 2015, fra gli album bene David Gilmour e Lana Del Rey
Nella classifica FIMI i tormentoni estivi stanno sparendo dai singoli più venduti in Italia, a parte "Roma-Bangkok", mentre ci sono tante novità tra gli album.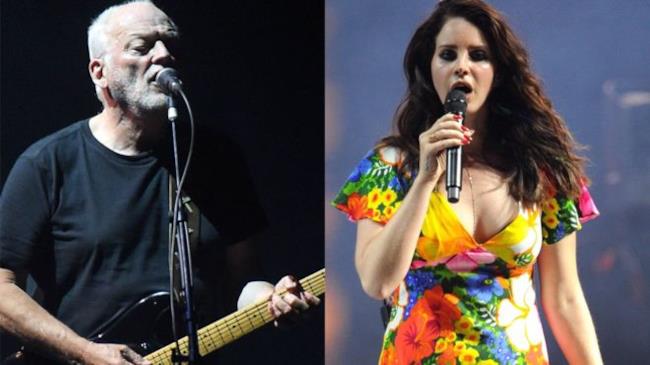 Nella classifica FIMI dei dischi più venduti in Italia dal 18 al 24 settembre 2015 debutta direttamente in prima posizione "Rattle That Lock", il nuovo album dell'ex Pink Floyd David Gilmour.
Anche al secondo e terzo posto ci sono due nuove entrate: "Honeymoon" di Lana Del Rey e "Cultura generale" dei Ministri. Perde invece il podio "The Book of Souls" degli Iron Maiden, che scivola di un gradino.
In quinta posizione troviamo in forte risalita "Giro del mondo" di Ligabue, seguito da "Doppelganger" di Madman e dalla new entry "Crosseyed Heart" di Keith Richards, il mitico chitarrista dei Rolling Stones.
Chiudono la classifica di questa settimana "Il bello d'esser brutti" di J-Ax, "Sanremo Grande Amore" de Il Volo e "TZN - The Best of Tiziano Ferro" di Tiziano Ferro.
FIMI - Classifica album più venduti (18 settembre - 24 settembre 2015)
Rattle That Lock - David Gilmour
Honeymoon - Lana Del Rey
Cultura generale - Ministri
The Book of Souls - Iron Maiden
Giro del mondo - Ligabue
Doppelganger - MadMan
Crosseyed Heart - Keith Richards
Il bello d'esser brutti - J-Ax
Sanremo Grande Amore - Il Volo
TZN The Best of Tiziano Ferro - Tiziano Ferro
Nella top digital singoli si conferma ancora una volta in vetta "Roma-Bangkok" di Baby K feat. Giusy Ferreri. Si scambiano di posizione "What Do You Mean?" di Justin Bieber, che sale di una, ed "El Perdón" di Nicky Jam & Enrique Iglesias, che scende di una.
Dopo il podio troviamo "Renegades" degli X Ambassadors, che piazza un +4, e "Sugar" di Robin Schulz feat. Francesco Yates, che fa segnare un +2.
Stabile al sesto posto "Marvin Gaye" di Charlie Puth feat. Meghan Trainor, seguito da "Maria Salvador" di J-Ax feat. Il Cile e "Lean On" di Major Lazer feat. DJ Snake & MO.
A chiudere la classifica ci pensano "Can't Feel My Face" di The Weeknd e "Infinity" degli One Direction, che anticipa il nuovo album della boyband "Made in the AM".
FIMI - Classifica singoli più scaricati e ascoltati (18 settembre - 24 settembre 2015)
Roma-Bangkok - Baby K feat. Giusy Ferreri
What Do You Mean? - Justin Bieber
El Perdón - Nicky Jam & Enrique Iglesias
Renegades - X Ambassadors
Sugar - Robin Schulz feat. Francesco Yates
Marvin Gaye - Charlie Puth feat. Meghan Trainor
Maria Salvador - J-Ax
Lean On - Major Lazer feat. DJ Snake & MO
Can't Feel My Face - The Weeknd
Infinity - One Direction
Iscriviti alla newsletter di AllSongs
Riceverai i nostri aggiornamenti anche via email, è semplicissimo!

Iscrivendoti acconsenti alle condizioni d'uso di AllSongs