Classifica Dance 13 marzo 2014: primi Stadiumx & Taylr Renee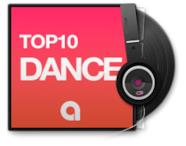 Nella classifica dance di Beatport del 13 marzo 2014 è "Howl At The Moon" di Stadiumx & Taylr Renee la canzone più ascoltata.
La classifica dance del 13 marzo 2014 stilata da Beatport è dominata da "Howl At The Moon" di Stadiumx & Taylr Renee che sale dalla sesta posizione della settimana precedente e arriva in cima alla chart.
La top 10 presenta un po' di novità: escono "Rust!" di Nari & Milani vs Kavido, "Gecko" di Oliver Heldens e "Bigfoot" di W&W per lasciare spazio alle new entry "Adore You" di Miley Cyrus al quarto posto, "Find You" di Zedd al settimo e "OKAY" di Shiba San all'ottavo.
Solo "Waves" di Mr. Proboz guadagna punti salendo dalla quarta alla terza posizione, mentre tutte le altre canzoni scendono nella classifica della musica da discoteca secondo Beatport.
Pur rimanendo sul podio, "Addicted To You" di Avicii perde il primo posto e passa al secondo, mentre "Five Hours" di Deorro dal terzo al quinto, "#SELFIE" di The Chainsmokers dal quinto al nono e "U" di Gareth Emery feat. Bo Bruce dal settimo alla nono.
"Helicopter" di Martin Garrix & Firebeatz crolla dalla seconda e va a chiudere alla decima posizione.
Classifica Dance 13 marzo 2014
Howl At The Moon - Stadiumx & Taylr Renee
Addicted To You - Avicii (David Guetta remix)
Waves - Mr. Proboz (Robin Schulz remix)
Adore You - Miley Cyrus (Cedric Gervais remix)
Five Hours - Deorro
#SELFIE - The Chainsmokers (club mix)
Find You - Zedd
OKAY - Shiba San
U - Gareth Emery feat. Bo Bruce (W&W remix)
Helicopter - Martin Garrix & Firebeatz
Classifica Dance 13 marzo 2014: primi Stadiumx & Taylr Renee