Concerti
The Chainsmokers annunciano il tour europeo previsto per il 2018
The Chainsmokers annunciano il nuovo tour che nel 2018 toccherà le principali città europee come Londra, Parigi e Berlino ed una località Italiana.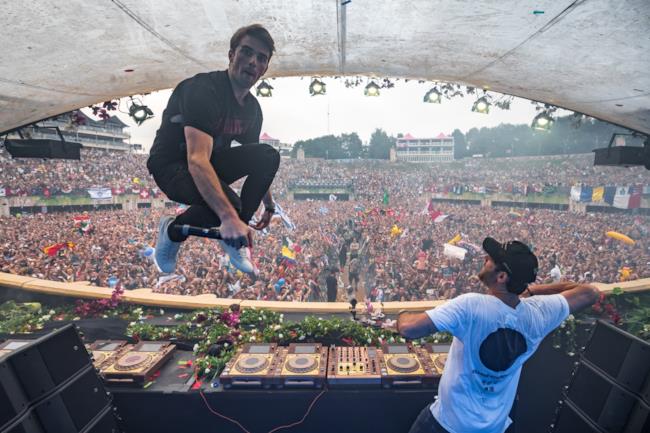 Con un 2017 all'insegna di importanti traguardi e record, The Chainsmokers hanno già alcuni importanti programmi per il 2018. Il duo è infatti pronto a lanciare il tour europeo per promuovere l'album di debutto "memories...do not open".
Febbraio e Marzo saranno i mesi che vedranno impegnati The Chainsmokers a portare la loro musica in giro per l'Europa con il "Euro memories...do not open tour" con tappe che toccheranno Parigi, Londra, Berlino e Amsterdam.
Il tour prevede anche un'unica data Italiana all'Unipol Arena di Casalecchio di Reno (in provincia di Bologna). I biglietti per tale evento saranno disponibili su Ticketone a partire dal 29 Settembre con possibilità di acquistare il pacchetto VIP.
Iscriviti alla newsletter di AllSongs
Riceverai i nostri aggiornamenti anche via email, è semplicissimo!

Iscrivendoti acconsenti alle condizioni d'uso di AllSongs