News & Gossip
Più di 30 palchi al festival di musica elettronica Tomorrowland
Tre giorni di puro sound per l'attesissimo Tomorrowland, che dal 2005 accende l'estate con la miglior musica elettronica del pianeta. Grande assente Hardwell.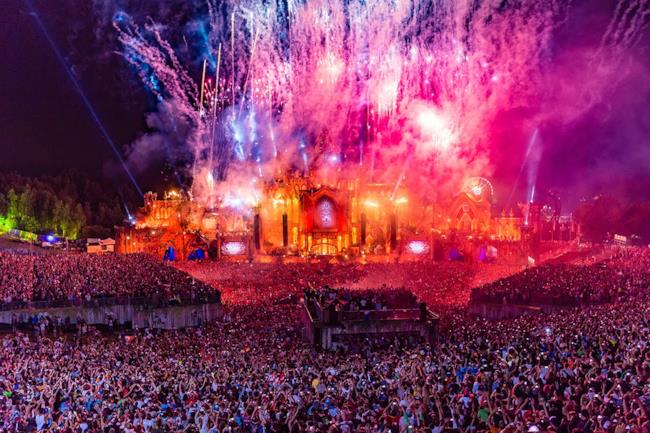 Manca poco più di un mese al Tomorrowland, il più grande festival di musica elettronica del pianeta. Sul palco principale si esibiranno KSHMR, Steve Angelo, Armin van Buuren, Tiësto, Martin Garrix e tanti altri, ma non è tutto: nel corso dei tre giorni saranno più di 30 i palchi calcati dagli artisti.
Si parte alla grande con ben 10 palchi il primo giorno e star del calibro di Laidback Luke, Aly & Fila e Ferry Corsten, Jamie Jones che presenta Paradise e forse lo show più atteso di tutti: quello di Eric Prydz e Deadmau5. In chiusura sul mainstage, Alesso.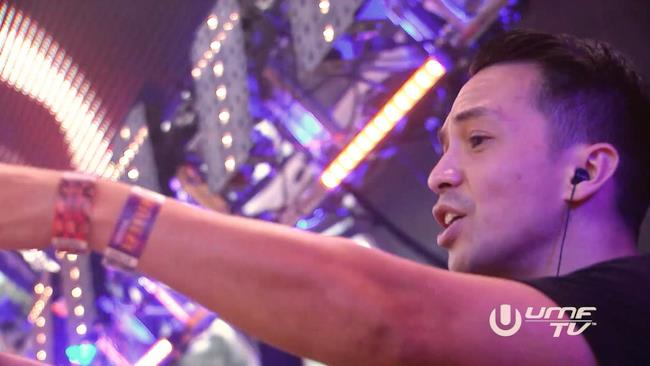 Il giorno dopo si conteranno 13 palchi oltre al principale. Se Axwell Λ Ingrosso e i Chainsmokers attireranno l'attenzione sul palco di Axwell's Axtone, Lost Frequencies scenderà in campo per l'hardstyle Q-Dance, Adam Beyer sarà sul palco techno e tanti altri artisti vi daranno un'ampia panoramica di suoni tra cui spaziare. Per concludere in bellezza la serata, Afrojack scalderà l'atmosfera sul mainstage.
In chiusura, altri 12 palchi daranno la somma di 33 aggiunti a quelli dei giorni precedenti. Per la Barong Family si alterneranno Jauz, San Holo e NGHTMRE vs. Slander. Per chi ama l'house music, Bakermat ha curato uno dei palchi migliori con Sam Feldt, Matoma e Michael Calfan. The last but not the least: Dadalife chiuderà il cerchio delle tre giornate, dopo due edizioni consecutive del festival affidate a Dimitri vegas & Like Mike.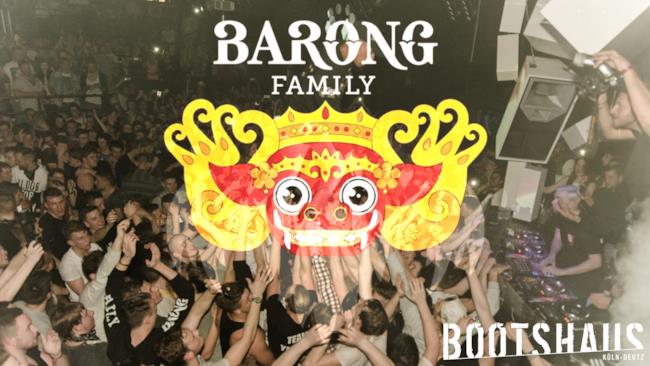 Il festival inizierà venerdì 22 luglio e finirà domenica 24 a Boom, in Belgio, e naturalmente è giù tutto esaurito. Questi gli stage previsti:
22 luglio
Mainstage
MC Stretch
Mau5Trap vs Pryda
Adam Beyer vs Ida Engberg
ATTLAS
Gregor Tresher
Pig&Dan
Rezz
Sasha
Yotto
Deadmau5 B2B Eric Prydz
V Sessions
Brian Cross
Jack Novak
Kenn Colt
Sem Thomasson
Sidney Samson
Yves V B2B Quintino
Super You&Me
Herve Pagez
Inpetto
Mark Villa
Matisse & Sadko
Superheroes
Mr VI
Jamie Jones pr. Paradise
Denney
Matador (Live)
Michael Thoelen
Nukov & Yelmet
Richy Ahmed
Russ Yallop
The Martinez Brothers
wAFF
TranceAddict
Ben Gold
Dimension
Ferry Corsten pres Gouryella
Fred Baker
KhoMha
MaRLo
M.I.K.E. Push
Orjan Nilsen
Pure NRG (Live)
Sean Tyas
Standerwick
Cafeina
B2B Sound System
Cemode ft. Seelen
Disco Dasco
Joeri & Philip
KHLR & Phill Da Cunha
Kolombo
Mr Grammy & Dj Licious
Roma
Tommy & Alec
I love the 90's
Back In Time
Dune
DJ F.R.A.N.K.
DJ SASH!
Klubbheads ft Boozywoozy
Wout
Ward
Dirty Workz
Da Tweekaz
Hard Driver
Korsakoff
NSCLT
Sephyx
Sub Zero Project
Wasted Penguinz
MC Villain
Winterclubbing
Deve & Matizz
Dimitri Wouters
Dj Barto vs Dj Luk
Double-U ft. Eugene vs Dj Luk
Funk D
Jean De Gand
Thierry von der Warth vs Laurent Wery
Tall & Small
Thunderbuds vs Dj Luk
Winterclubbing All Stars
Mazda
The Sound of Tomorrow Island
Dominico
King Arthur
Selectro
Steve Rush
Hush Hush
Blackout Boy
DJ Diesel
Hush
Hush Hefner
London Future
NGHTMRE vs Slander
Ookay
Snails
The Whatevers
LEAF by Lipton
Davidov
Double Pleasure
Jose Maria Ramon
Sven Van Hees
Xavier Shimtshack
Yamo
Bongo
Cubanisto
Compuphonic
Djaxx & Neurotique
Igor Vincente
Jules Dime
Lopezhouse
Niels Feijen
The Golden Boy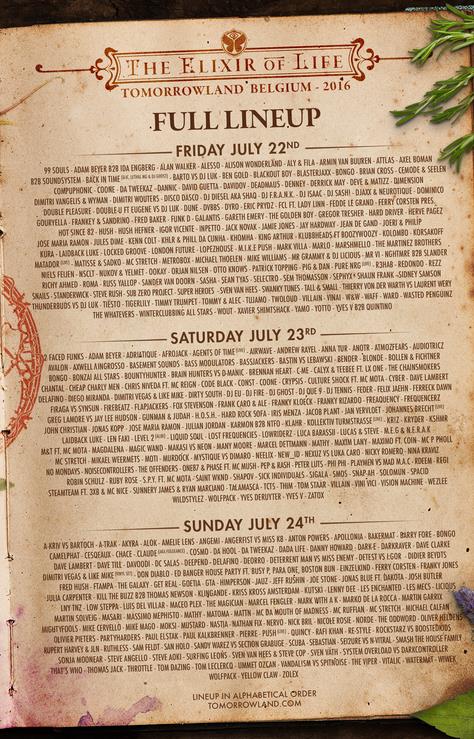 23 luglio
Mainstage
MC Stretch
Regi
Sunnery James & Ryan Marciano
Lost Frequencies
Bender
Ruby Rose
Saint WKND
Axtone
Delafino
Dirty South
Hard Rock Sofa
Klahr
Kryder
M.E.G. & N.E.R.A.K.
New_ID
Peter Luts
Tom Staar
Café d'Anvers invite
Adriatique
Johannes Brecht (live)
Karmon b2b NTFO
Kollektiv Turmstrasse (live)
Magdalena
Star Warz
Calyx & Teebee ft. LX One
Culture Shock ft. Mc Mota
Gunman & Judah
Level 2 (Alibi)
Mc Mota
M&T ft. Mc Mota
Murdock
One87 & Phase ft. Mc Mush
Snap-Ah
S.P.Y. ft. Mc Mota
Steamteam ft. 3XB & Mc Nice
The Offenders
Kozzmozz
Adam Beyer
Jonas Kopp
Kr!z
Len Faki
Marcel Dettmann
Nina Kraviz
Spacid
Café d'Anvers
Agents Of Time
Bollen & Fichtner
Chantal
Cheap Charly Men
Dj Tennis
Flapjackers
Mc P Pholl
Smos
Bonzai
Airwave
Bonzai All Stars
Bountyhunter
DJ Fire
DJ Ghost
Franky Kloeck
Jan Vervloet
Phi Phi
Yves Deruyter
Q-dance
Audiotricz
Bass Modulators
Code Black
Crypsis
Cyber
Frequencerz
Lowriderz
MC Villain
Wildstylez & Noisecontrollers
B2B
Avalon
Brainhunters vs D-Maniac
Firaga vs SynSun
Liquid Soul
Neelix
R'Deem
Talamasca
Woody Weekend
Basement Sounds
DJ EU
DJ Que 9
Freaquency
Greg Lamore vs Jay Lee Hudson
Luca Barassii
Many Moore
Mathy
Maximo ft. Coin
Thim
Wezlee
Mazda The Sound of Tomorrow Island
Chris Niveda ft. Mc Reign
Frank Caro & Alemany
Jacob Plant
John Christian
Mikael Weermets
No Mondays
LEAF by Lipton
ANNA TUR
Const
Dave Lambert
Ferreck Dawn
Franky Rizardo
Jose Maria Ramon
Magic Wand
Bongo
Generation Smash
2 Faced Funks
Diego Miranda
Fox Stevenson
Makasi vs Neon
Mystique vs DiMaro
Nexuz vs Luka Caro
Playmen & MAD M.A.C
Wolfpack
Cubanisto
ANOTR
Bastin vs Lebawski
C-ME
Iris Menza
Maxim Lany
TCTS
Vision Machine
24 luglio
Mainstage
Dada Life
MC Stretch
Smash The House
Anton Powers
Dave Till
Rockstarz vs Boostedkids
Smash The House Family
Wolfpack
My House
ALOK
Dave Lambert
Tom Leclercq
Dave Clarke presents
Dave Clarke
GET REAL
Marcel Fengler
Pierre
Scuba
Vitalic
Cocoon
Apollonia
Einzelkind
Fred Hush
Maceo Plex
Nastia
Sonja Moonear
Barong Family
Cesqeaux
Chace
Mustard
LNY TNZ
Mightyfools
Mike Cervello
Moksi
San Holo
The Galaxy
Bakermat & Friends
Deepend
Jonas Blue ft. Dakota
Forma.T
CLAUDE (Aka Fulgeance)
DC Salas
Ed Banger House party ft. Busy P, Para One, Boston Bun
Partyharders
Sebastian
Surfing Leons
Footworxx
A-Kriv vs Bartoch
Angerfist vs Miss K8
Deterrent Man vs Miss Enemy
Detest vs I:Gor
Goetia
Lenny Dee
MC Da Mouth Of Madness
Sandy Warez vs Section Grabuge
Sei2ure vs N-Vitral
System Overload vs Dark Controller
Vandal!sm vs Spitnoise
PussyLounge
Akyra
Da Tweekaz
Davoodi
Dark-E
Darkraver
Kutski
Mark with a K
Mc Ruffian
Paul Elstak
Re-Style
Ruthless
The Viper
Age Of Love
Cosmo
Da Hool
Franky Jones
Marko de La Rocca
Olivier Pieters
Push (Live)
Quincy
Sven Van Hees B2B Steve Cop
Zolex
Coincidence
Amelie Lens
Didier Beydts
Jeff Rushin
Massimo Mephisto
Nicole Rosie
Rupert Harvey & JLN
Rafi Khan
Tom Dazing
Mazda The Sound of Tomorrow Island
Julia Carpenter
Kill The Buzz b2b Thomas Newson
Kris Kross Amsterdam
Masari
Mathy
Norde
Throttle
LEAF by Lipton
Barry Fore
Delafino
Licious
Luis del Villar
Nathan Fix
That's Who
Bongo
Cubanisto
Himperson
Les Enchanted
Les Mecs
Low Steppa
Nick Bril
The Oddword
Presenti anche i dj italiani Roma, i fratelli Alessandro e Andrea Vinai, Pure NRG con Giuseppe Ottaviani, DJ Tennis, Agents of Time, Zatox e Angemi. Unico grande assente: Hardwell. Chissà come mai... Questi gli highlights della scorsa edizione del Tomorrowland:
Iscriviti alla newsletter di AllSongs
Riceverai i nostri aggiornamenti anche via email, è semplicissimo!

Iscrivendoti acconsenti alle condizioni d'uso di AllSongs