News & Gossip
Classifica USA 22 dicembre 2015, Adele eguaglia un record dei Beatles
Hello di Adele continua a essere il singolo più venduto negli Stati Uniti e diventa così la sua canzone più longeva in vetta alla classifica Billboard.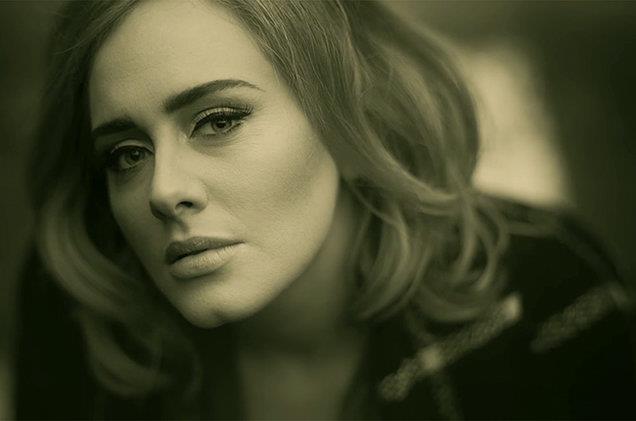 Per l'ottava settimana consecutiva Hello di Adele si conferma al primo posto della Billboard Hot 100 superando il suo precedente record stabilito nel 2011 con Rolling in the Deep.
Grazie a queste due canzoni è la prima artista solista inglese a detenere due number one negli Stati Uniti per almeno sette settimane. In precedenza c'erano riusciti soltanto i Beatles con I Want to Hold Your Hand nel 1964 e Hey Jude nel 1968.
Il resto del podio è uguale a sette giorni fa: Sorry di Justin Bieber è la numero due, mentre Hotline Bling di Drake si aggiudica la medaglia di bronzo.
A seguire troviamo altri due pezzi di Biebs, What Do You Mean? e Love Yourself, che si scambiano di posizione, ma confermano la supremazia del cantante canadese nella Top 5.
Same Old Love di Selena Gomez sale al sesto posto, facendo segnare un +3 questa settimana, mentre The Hills di The Weeknd scende di un gradino.
Chiudono la classifica Billboard dei singoli più venduti in America Here di Alessia Cara, Stitches di Shawn Mendes e Like I'm Gonna Lose You di Meghan Trainor feat. John Legend.
Classifica canzoni Top 10 USA 22 dicembre 2015
Hello - Adele
Sorry - Justin Bieber
Hotline Bling - Drake
Love Yourself - Justin Bieber
What Do You Mean? - Justin Bieber
Same Old Love - Selena Gomez
The Hills - The Weeknd
Here - Alessia Cara
Stitches - Shawn Mendes
Like I'm Gonna Lose You - Meghan Trainor feat. John Legend
Iscriviti alla newsletter di AllSongs
Riceverai i nostri aggiornamenti anche via email, è semplicissimo!

Iscrivendoti acconsenti alle condizioni d'uso di AllSongs