News & Gossip
Bullet For My Valentine: guarda il video del nuovo singolo Worthless
Nuovo singolo per i Bullet For My Valentine, tratto dal loro quinto album in studio Venom (agosto 2015): ecco il video di Worthless, diretto da Stuart Birchall.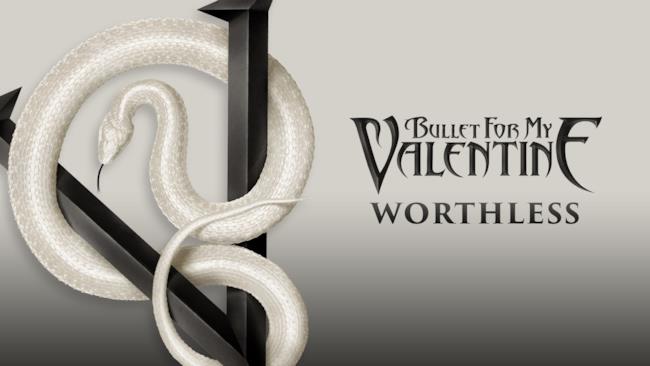 Novità dal mondo del metal: i hanno lanciato il loro nuovo singolo Worthless, violenta filippica contro una persona che ormai non ha più nessun significato, per quante scuse possa trovare.
Tratto dal quinto album in studio della band gallese, "Venom", il video, girato agli Elstree Studios di Londra, è stato diretto da Stuart Birchall, già ingaggiato per i precedenti singoli Venom e You want a battle? (Here's a war), e prodotto da Jamie Whymark per Kode Media.
L'album rappresenta il dopo-Jason James, bassista storico, sostituito da Jamie Mathias, prima membro dei Revoker.
Ecco il video e il testo di Worthless:
Bullet For My Valentine - Worthless testo
You're worthless to me
Have you nothing to say?
Can't you see what you're doing to me?
You keep breaking me down
But I won't let you get the better of me
I can't take anymore
Look at me
Is this you want you want?
Look at me
Am I what you need?
One more word and I'm taking this all away
I won't take anymore
You can keep all your apologies
Those words are worthless to me
And I don't wanna hear that you're sorry
Your words mean nothing to me
Has this opened your eyes?
It was only a matter of time
I can tell by that look on your face
That you know the tables have turned
No one's fault but your own
Look at me
Tell me what you see
Look at me
Am I what you need?
One more word and I'm taking this all away
I won't take anymore
You can keep all your apologies
Those words are worthless to me
And I don't wanna hear that you're sorry
Your words mean nothing to me
No, I don't wanna hear that you're sorry
Your words mean nothing to me
You can keep all your apologies
Listen to me
You can keep all your apologies
Those words are worthless to me
And I don't wanna hear that you're sorry
Your words mean nothing to me
No, I don't wanna hear that you're sorry
Your words mean nothing to me
And I don't wanna hear that you're sorry
Your words mean nothing
Ti potrebbe interessare anche:
Iscriviti alla newsletter di AllSongs
Riceverai i nostri aggiornamenti anche via email, è semplicissimo!

Iscrivendoti acconsenti alle condizioni d'uso di AllSongs