Classifica Dance 20 marzo 2014: la new entry di R3hab & Deorro scala la top 10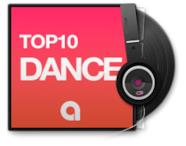 Nella classifica dance di Beatport del 20 marzo 2014 è "Flashlight" di R3hab & Deorro ad arrivare al primo posto al suo ingresso nella chart.
A raggiungere la vetta della classifica dance del 20 marzo 2014 stilata da Beatport è il brano "Flashlight" realizzato da R3hab in collaborazione con Deorro che entra direttamente alla numero uno.
Escono dalla top 10 di musica elettronica ben quattro pezzi "Five Hours" di Deorro, "Find You" di Zedd, "U" di Gareth Emery feat. Bo Bruce, "Helicopter" di Martin Garrix & Firebeatz.
Altrettante le new entry: oltre a "Flashlight", esordiscono Jochen Simms con "You're Not Alone" al quarto posto, "Ahead Of Us" di Tom Swoon, Lush & Simon al sesto e "Bad" di David Guetta & Showtek feat. Vassy al nono.
L'unica canzone che guadagna posizioni e sale di ben cinque gradini è "OKAY" di Shiba San che arriva sul podio al terzo posto mentre si mantengono stabili solo i Chainsmokers con "#SELFIE" al sesto.
Rispetto alla settimana precedente scendono invece "Howl At The Moon" di Stadiumx & Taylr Renee che passa dal primo posto al secondo, "Waves" di Mr. Proboz dal terzo al quinto, "Adore You" di Miley Cyrus dal quarto all'ottavo mentre il remix di David Guetta di "Addicted To You" di Avicii crolla dalla seconda posizione e va a chiudere la chart.
Classifica Dance 20 marzo 2014
Flashlight - R3hab & Deorro
Howl At The Moon - Stadiumx & Taylr Renee
OKAY - Shiba San
You're Not Alone - Jochen Simms (Manuel De La Mare Vs Will Gold Remix)
Waves - Mr. Proboz (Robin Schulz remix)
#SELFIE - The Chainsmokers (club mix)
Ahead Of Us - Tom Swoon, Lush & Simon
Adore You - Miley Cyrus (Cedric Gervais remix)
Bad - David Guetta & Showtek feat. Vassy
Addicted To You - Avicii (David Guetta remix)
Classifica Dance 20 marzo 2014: la new entry di R3hab & Deorro scala la top 10