Concerti
Cradle of Filth: nuovo album e tre date in Italia
I Cradle of Filth suoneranno in Italia per tre date a novembre. ll 10 luglio arriverà nei negozi il nuovo album del combo inglese dal titolo Hammer of the witches.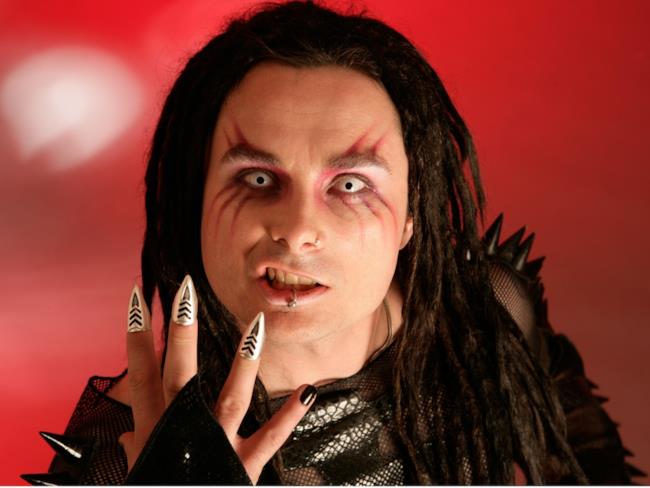 È imminente l'uscita dell'undicesimo studio album dei Cradle of Filth. Il CD della band inglese arriverà nei negozi il 10 luglio. "Hammer of the witches", questo il titolo scelto per il nuovo lavoro disponibile anche in edizione limitata con due bonus track, sarà pubblicato dalla Nuclear Blast. Come assaggio del nuovo lavoro, è stato reso disponibile il brano Enshrined In Crematoria.
Seguirà un tour di supporto a "Hammer of the witches" e naturalmente i vampiri inglesi suoneranno anche in Italia per ben tre date. Il primo show si terrà a Roncade, il 4 novembre presso il New Age Club, il giorno 6, i Cradle of Filth suoneranno all'Orion di Roma per poi concludere il tour italiano il 7 novembre al Fabrique di Milano.
Questa è la tracklist di "Hammer of the witches":
Walpurgis Eve
Yours Immortally…
Enshrined In Crematoria
Deflowering The Maidenhead, Displeasuring The Goddess
Blackest Magick In Practice
The Monstrous Sabbat (Summoning The Coven)
Hammer Of The Witches
Right Wing Of The Garden Triptych
The Vampyre At My Side
Onward Christian Soldiers
Blooding The Hounds Of Hell
King Of The Woods (Bonus track limited edition)
Misericord (Bonus track limited edition)
Ti potrebbe interessare anche:
Iscriviti alla newsletter di AllSongs
Riceverai i nostri aggiornamenti anche via email, è semplicissimo!

Iscrivendoti acconsenti alle condizioni d'uso di AllSongs