Nuove Uscite
Anything Goes, Lady Gaga e Tony Bennett cantano ancora insieme
Il nuovo singolo di Mother Monster e del mitico crooner anticipa l'album "Cheek To Cheek" che hanno realizzato completamente insieme.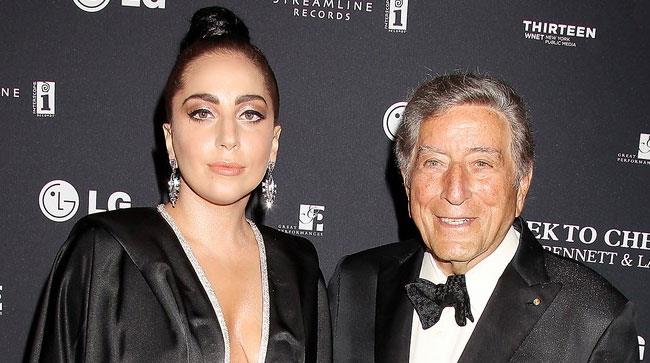 In attesa dell'album che hanno inciso insieme, Lady Gaga e Tony Bennett hanno rilasciato l'audio del primo singolo dal titolo "Anything Goes" che si può ascoltare in fondo a questo articolo.
Il disco si intitola "Cheek To Cheek" e sarà pubblicato a settembre 2014. Ieri 28 luglio a New York è avvenuta la presentazione ufficiale del disco che raccoglie delle cover di grandi classici della musica americana in versione jazz: anche "Anything Goes" è una nuova versione di un brano di Cole Porter.
Guarda anche: Lady Gaga e Tony Bennett duettano al Festival del Jazz di Montréal
Gaga per l'occasione ha sfoggiato un elegantissimo look, molto sobrio rispetto al suo solito, e capelli e trucco al naturale.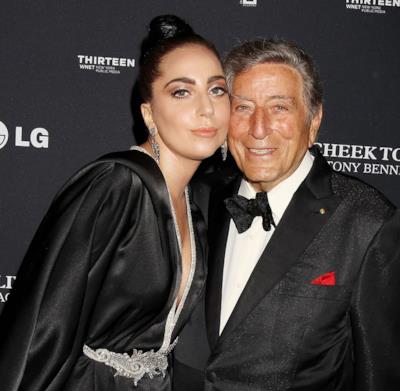 Anche la copertina del singolo è stata svelata: è stata realizzata da Steven Klein, eccola qui: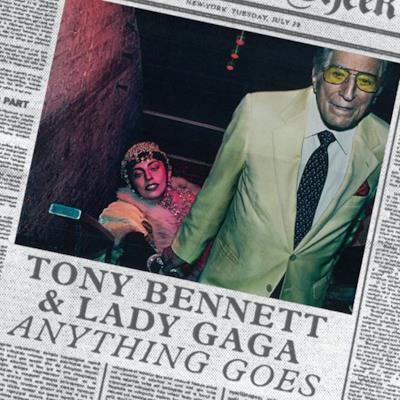 La collaborazione artistica tra Gaga e Bennett (che è poi diventata anche una solida amicizia) è iniziata nel 2011 quando il crooner ha voluto Mother Monster in "The Lady Is A Tramp", singolo di lancio dell'album "Duets II".
Lady Gaga & Tony Bennett - Anything Goes testo
In olden days, a glimpse of stocking
Was looked on as something shocking
Now heaven knows
Anything goes
Good authors too who once knew better words
Now only use four letter words
Writing prose
Anything goes
The world has gone mad today
And good's bad today, and day's night today
And black´s white today
When most guys today that women prize today
Are just silly gigolos
Though I'm not a great romancer
I know that you're bound to answer
When I propose
And anything goes
The world has gone mad today
And good's bad today, and day's night today
And black's white today
When most guys today that women prize today
Are just silly gigolos
And though I'm not a great romancer
I know that you're bound to answer
When I propose
And anything goes, anything goes
Anything goes
Iscriviti alla newsletter di AllSongs
Riceverai i nostri aggiornamenti anche via email, è semplicissimo!

Iscrivendoti acconsenti alle condizioni d'uso di AllSongs