News & Gossip
Classifica canzoni 4 gennaio 2014: le pop star straniere aprono l'anno
Ecco la prima classifica canzoni dell'anno: la top 10 di gennaio 2014 è dominata come al solito dalle straniere con entrate importanti come Lady Gaga e Pharrell.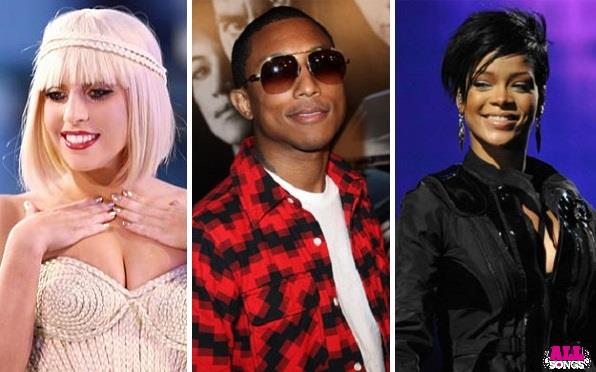 Cosa succede nella classifica canzoni della prima settimana 2014? Sono quasi finiti i giorni di vacanza (si sa che la Befana tutte le feste si porta via) e rientrano nella top 10 diverse popstar internazionali.
In vetta, un po' a sorpresa, troviamo "Let Her Go" di Passenger (nome d'arte del cantautore inglese Mike Rosenberg), seguita da "Jubel" dei Klingande (duo francese di musica elettronica composto da Edgar Catry e Cédric Steinmyller) e da "Stardust" di Mika feat. Chiara.
Dopo il podio si piazzano "Ordinary Love" degli U2, la canzone dedicata a Nelson Mandela e contenuta nella colonna sonora del film Mandela: Long Walk To Freedom, e "Do What U Want" di Lady Gaga feat. R. Kelly, prima nuova entrata della settimana.
La seconda metà della classifica canzoni si apre con "Hey Brother" di Avicii, che mette a segno un altro tormentone dopo "Wake Me Up", e "The Monster" di Eminem feat. Rihanna, seconda nuova entrata della settimana.
In ottava posizione c'è la terza nuova entrata della settimana: si tratta di "Happy" di Pharrell Williams, la canzone contenuta nella colonna sonora del film d'animazione Cattivissimo Me.
A chiudere la classifica aggiornata al 4 gennaio 2014 troviamo "Unconditionally" di Katy Perry e "Timber" di Pitbull feat. Ke$ha, mentre escono "Wrecking Ball" di Miley Cyrus e "Story Of My Life" dei One Direction.
Classifica iTunes Italia Top 10 canzoni 4 gennaio 2014:
Ti potrebbe interessare anche:
Iscriviti alla newsletter di AllSongs
Riceverai i nostri aggiornamenti anche via email, è semplicissimo!

Iscrivendoti acconsenti alle condizioni d'uso di AllSongs