Nuove Uscite
One Direction, un'altra nuova canzone intitolata Home (AUDIO)
"Home" è una b-side contenuta nell'EP di "Perfect" insieme al singolo e a due remix, che non farà parte del nuovo album "Made in the AM" in uscita il 13 novembre.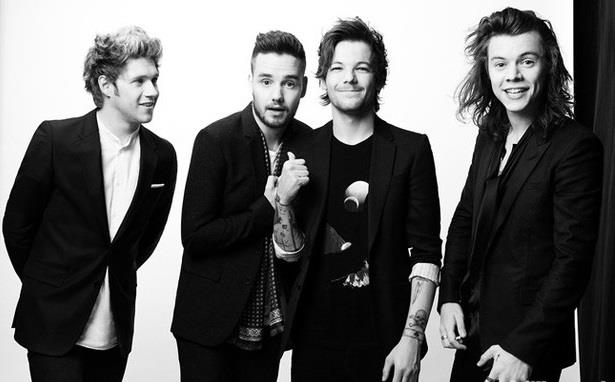 Dopo aver messo online il video musicale di "Perfect", oggi (21 ottobre) gli hanno pubblicato anche un EP composto da 4 tracce: una versione acustica del singolo, due remix e una b-side dal titolo "Home".
La canzone, che non è contenuta nel nuovo album "Made In The A.M.", è una classica pop ballad in cui i ragazzi cantano versi come "I'll be your light / You'll never feel like you're alone / I'll make this feel like home" (il testo completo è a fondo pagina).
Tra le Directioners, oltre all'hashtag #Home, si è subito diffusa la voce che il pezzo sia stato registrato poco dopo l'uscita di Zayn Malik dalla band, ma in realtà parla semplicemente di una ragazza che ha bisogno di una guida.
In ogni caso "Home" è la prova schiacciante dell'esistenza di altri brani degli 1D che non sono stati inseriti in "Made In The A.M.". Ma perché? Cosa hanno in mente? Vogliono forse farli ammuffire nel cassetto?
Probabilmente se li tengono da parte in vista della pausa del 2016 per una riedizione dell'ultimo album o per un best of in cui mettere anche qualche inedito per dargli un po' più di appeal commerciale.
Ascolta Home su Spotify (se non funziona clicca qui), a seguire le lyrics della canzone.
One Direction - Home lyrics
Make a little conversation
So long I've been waiting
To let go of myself and feel alive
So many nights I thought it over
Told myself I kind of liked her
But there was something missing in her eyes

I was stumbling, looking in the dark
With an empty heart
But you say you feel the same
Could we ever be enough?
Baby we could be enough

And it's alright
Calling out for somebody to hold tonight
When you're lost, you'll find a way
I'll be your light
You'll never feel like you're alone
I'll make this feel like home

So hot that I couldn't take it
Want to wake up and see your face
And remember how good it was being here last night
Still high with a little feeling
I see the smile as it starts to creep in
It was there, I saw it in your eyes

I was stumbling, looking in the dark
With an empty heart
But you say you feel the same
Could we ever be enough?
Baby we could be enough

And it's alright
Calling out for somebody to hold tonight
When you're lost, you'll find a way
I'll be your light
You'll never feel like you're alone
I'll make this feel like home
I'll make this feel like home
Baby we could be enough
It's alright
Calling out for somebody to hold tonight
When you're lost, you'll find a way
I'll be your light
You'll never feel like you're alone
I'll make this feel like home
Ti potrebbe interessare anche:
Iscriviti alla newsletter di AllSongs
Riceverai i nostri aggiornamenti anche via email, è semplicissimo!

Iscrivendoti acconsenti alle condizioni d'uso di AllSongs