Nuove Uscite
The Killers, Shot At The Night: il video ufficiale del nuovo singolo da Direct Hits
Guarda il video ufficiale del nuovo singolo dei Killers, 'Shot At The Night', girato a Las Vegas con protagonisti gli attori Max Minghella e Bella Heathcote.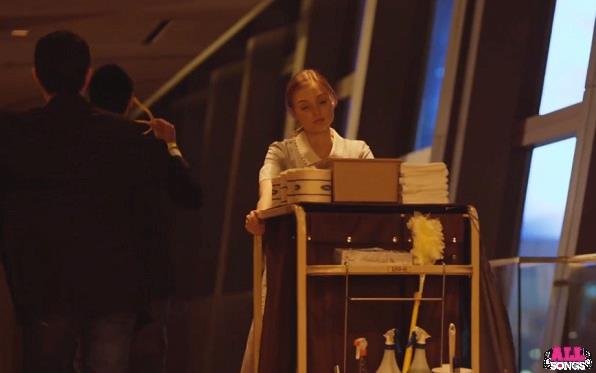 'Shot At The Night' dei Killers, prodotto da Anthony Gonzalez degli M83, è una delle due nuove canzoni incluse nel greatest hits della band, 'Direct Hits', in uscita l'11 novembre 2013.
La raccolta sarà composta da 18 brani - la tracklist la trovate in fondo alla pagina - con i più grandi successi della band più 'Shot At The Night' e 'Just Another Girl', prodotta da Stuart Price.
Oggi Brandon Flowers e soci hanno svelato il video del nuovo singolo: girato a Las Vegas, narra la storia d'amore tra una cameriera d'albergo (interpretata da Bella Heathcote, già al lavoro in Dark Shadows di Tim Burton) e un ricco playboy (Max Minghella, figlio del noto regista Anthony e visto in The Social Network di David Fincher).
Guarda il video ufficiale di 'Shot At The Night', mentre per testo e traduzione clicca qui.
'Direct Hits' sarà pubblicato nelle edizioni standard e deluxe: quest' ultima conterrà una demo originale di 'Mr. Brightside' e un remix di 'When We Were Young' di Calvin Harris, così come un documentario in DVD e cinque vinili con tutte le canzoni della raccolta.
The Killers - Direct Hits tracklist:
Mr. Brightside
Somebody Told Me
Smile Like You Mean It
All These Things That I've Done
When You Were Young
Read My Mind
For Reasons Unknown
Human
Spaceman
A Dustland Fairytale
Runaways
Miss Atomic Bomb
The Way It Was
Shot At the Night
Just Another Girl
Mr. Brightside (Original Demo)
When You Were Young (Calvin Harris Remix)
Be Still
Ti potrebbe interessare anche:
Iscriviti alla newsletter di AllSongs
Riceverai i nostri aggiornamenti anche via email, è semplicissimo!

Iscrivendoti acconsenti alle condizioni d'uso di AllSongs