Classifica Italia 12 novembre 2015, De Gregori primo con Adele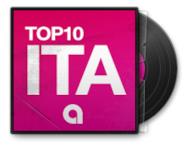 Adele e Francesco De Gregori sono primi nella classifica FIMI (singoli e album) della settimana: scopri tutte le posizioni in classifica!
Nella classifica FIMI degli album più venduti della settimana dal 30 ottobre al 5 novembre 2015, la prima posizione è di una new entry di livello: stiamo parlando di Francesco De Gregori con il suo ultimo lavoro "De Gregori canta Bob Dylan", ovvero l'interpretazione da parte dell'artista italiano delle più belle canzoni del Menestrello di Duluth.
La seconda posizione è dei teen idol Benji & Fede con il loro disco di debutto "20:05", seguiti da un'altra new entry, ovvero "Maximilian" di Max Gazzè, forte del successo del singolo La vita com'è.
A seguire nella classifica troviamo "L'amore si muove" de Il Volo e "Hitstory" di Gianna Nannini. Più oltre, al sesto e settimo posto, scendono "Cinema" di Andrea Bocelli e "La rivoluzione sta arrivando" dei Negramaro.
Le ultime tre posizioni della chart sono dei 5 Seconds of Summer con "Sounds Good Feels Good", "Ma che spettacolo" di Umberto Tozzi e TNZ - The Best of Tiziano Ferro.
Classifica FIMI album più venduti (30 ottobre - 5 novembre 2015)
De Gregori canta Bob Dylan - Amore e furto - Francesco De Gregori
20:05 - Benji & Fede
Maximilian - Max Gazzè
L'amore si muove - Il Volo
Hitstory - Gianna Nannini
Cinema - Andrea Bocelli
La rivoluzione sta arrivando - Negramaro
Sounds Good Feels Good - 5 Seconds of Summer
Ma che spettacolo - Umberto Tozzi
TNZ - The Best of Tiziano Ferro - Tiziano Ferro
La prima posizione fra i singoli più scaricati secondo FIMI è di Adele con Hello e la cosa non stupisce più nessuno. L'artista inglese, infatti, è in vetta alle chart di quasi tutto i mondo e l'Italia non fa eccezione.
Justin Bieber e Marco Mengoni si scambiano di posto rispetto alla settimana precedente: What Do You Mean? sale in seconda posizione, mentre Ti ho voluto bene veramente scende in terza.
Fuori dal podio ritroviamo Roma-Bangkok di Baby K feat. Giusy Ferreri, ormai ufficialmente un tormentone di questo 2015, Sugar di Robin Schulz e ancora Justin Bieber con Sorry.
In settima posizione c'è Fedez - che potresti vedere live gratis grazie al nostro contest - con 21 Grammi, seguito dall'unica new entry della settimana: Focus di Ariana Grande.
Chiudono la chart dei singoli più scaricati Marvin Gaye di Charlie Puth e Renegades degli X Ambassadors, il primo in salita e i secondi in discesa.
Classifica FIMI singoli più scaricati e ascoltati (30 ottobre - 5 novembre 2015)
Hello - Adele
What Do You Mean? - Justin Bieber
Ti ho voluto bene veramente - Marco Mengoni
Roma-Bangkok - Baby K feat. Giusy Ferreri
Sugar - Robin Schulz feat. Francesco Yates
Sorry - Justin Bieber
21 grammi - Fedez
Focus - Ariana Grande
Marvin Gaye - Charlie Puth feat. Meghan Trainor
Renegades - X Ambassadors
Classifica Italia 12 novembre 2015, De Gregori primo con Adele