Nuove Uscite
Ariana Grande sexy nel nuovo video Love Me Harder feat. The Weeknd
Ormai è lei la nuova reginetta del pop mondiale e lo dimostra ancora una volta nel video del nuovo singolo "Love Me Harder" con il featuring di The Weeknd.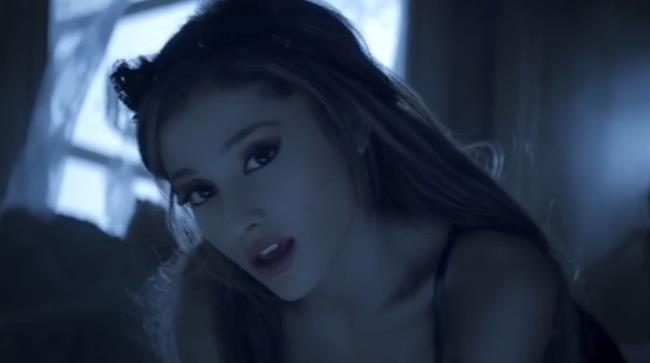 Ariana Grande ha pubblicato su YouTube e VEVO il video ufficiale di "Love Me Harder", diretto da Hannah Lux Davis: si tratta del suo nuovo singolo estratto dall'album "My Everything" con la collaborazione del produttore canadese The Weeknd (nome d'arte di Abel Tesfaye).
La cantante si trova prima su un letto in una stanza deserta piena di sabbia e mobili antichi, e poi sdraiata su un pavimento nero che si riempie lentamente d'acqua, fino a quando non incontra The Weeknd in fondo a una scalinata.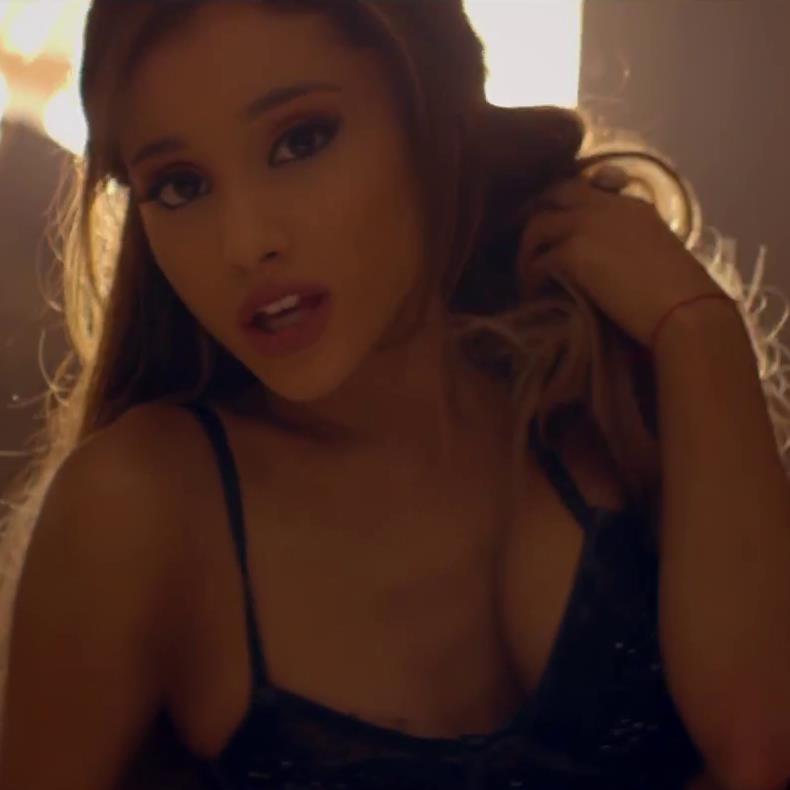 Leggi anche: Perché Ariana Grande ha ringraziato Miley Cyrus?
Ariana è davvero sexy nel video di "Love Me Harder", ma non sarebbe stato meglio se il ruolo dell'amante fosse stato interpretato dal rapper , il suo fidanzato nella vita reale?
Il singolo, prodotto da Max Martin, segue il successo di "Problem" con e "Break Free" con . Ma stando alle ultime indiscrezioni la popstar sarebbe già al lavoro su qualcosa di nuovo con Diplo dei Major Lazer.
Guarda il video Love Me Harder
Leggi il testo Love Me Harder
Tell me something I need to know
Then take my breath and never let it go
If you just let me invade your space
I'll take the pleasure, take it with the pain
And if in the moment I bite my lip
Baby, in the moment, you'll know this is
Something bigger than us and beyond bliss
Give me a reason to believe it
'Cause if you want to keep me, you gotta gotta gotta gotta got to love me harder
And if you really need me, you gotta gotta gotta gotta got to love me harder
Gotta love me harder
Love me, love me, love me
Harder, harder, harder
I know your motives and you know mine
The ones that love me, I tend to leave behind
If you know about me and choose to stay
Then take this pleasure and take it with the pain
And if in the moment you bite your lip
When I get you moaning you know it's real
Can you feel the pressure between your hips?
I'll make it feel like the first time
'Cause if you want to keep me, you gotta gotta gotta gotta got to love me harder (Imma love you harder)
And if you really need me, you gotta gotta gotta gotta got to love me harder (love me harder)
Love me, love me, love me
Harder, harder, harder
Love me, love me, love me
Harder, harder, harder
So what would I do if I can't figure it out?
You got to try, try, try again
So what would I do if I can't figure it out?
I'm gonna leave, leave, leave again
'Cause if you want to keep me, you gotta gotta gotta gotta got to love me harder (Imma love you, love you, love you)
And if you really need me, you gotta gotta gotta gotta got to love me harder (love me, love me, baby)
'Cause if you want to keep me, you gotta gotta gotta gotta got to love me harder (love me harder)
And if you really need me, you gotta gotta gotta gotta got to love me harder (Imma love you harder)
Love me, love me, love me
Harder, harder, harder
(love me, love me, baby)
Love me, love me, love me
(just a little bit, just a little bit harder, babe)
Harder, harder, harder
Iscriviti alla newsletter di AllSongs
Riceverai i nostri aggiornamenti anche via email, è semplicissimo!

Iscrivendoti acconsenti alle condizioni d'uso di AllSongs