Concerti
Paul McCartney: concerto Arena di Verona 25 giugno 2013 video e scaletta
E' iniziato con la pioggia il concerto di Paul McCartney all'Arena di Verona, ma poi la tappa italiana dell'Out There! Tour 2013 è finita decisamente bene!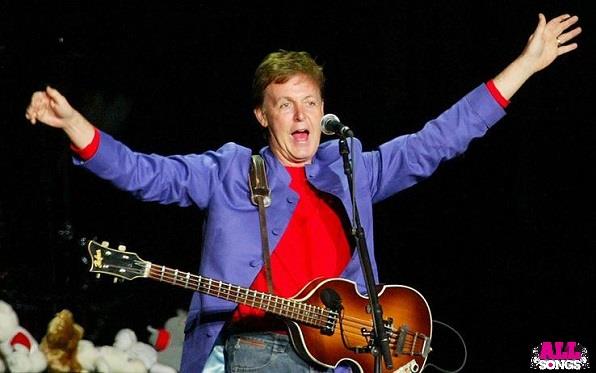 Ieri sera (25 giugno) Paul McCartney si è esibito in concerto all'Arena di Verona, unica e attesissima tappa italiana del suo Out There! Tour 2013.
Lo show, come al solito, non solo è stato di altissimo livello, ma ha anche superato le due ore e mezza di durata per un totale di 38 canzoni in scaletta, la maggior parte dei Beatles ovviamente.
Nel pomeriggio è caduta parecchia pioggia sotto i fan che aspettavano in coda, ma per fortuna il concerto non ha avuto problemi del genere. E anche se la temperatura era decisamente fresca tra gli spettatori accorsi per vedere Macca dal vivo c'erano anche diversi personaggi famosi come Cesare Cremonini, Marco Mengoni, Paola Turci, Linus di Radio Deejay e Javier Zanetti.
Paul McCartney, accompagnato sul palco dai chitarristi Rusty Anderson e Brian Ray, dal tastierista Paul Wickens e dal batterista Abe Laboriel, ha aperto il concerto con 'Eight Days a Week' dei Beatles per poi spaziare dai classici dei Wings fino a brani propriamente solisti.
Paul McCartney - The Long and Winding Road: live Verona 2013
Paul McCartney - Blackbird: live Verona 2013
Prima di scoprire la scaletta completa ricordiamo che di recente Paul McCartney ha collaborato a 'Out Of Sight', il nuovo singolo dell'italiano Sir Bob Cornelius Rifo meglio conosciuto come The Bloody Beetroots.
Scaletta concerto Paul McCartney Verona 25 giugno 2013:
Eight Days a Week
Junior's Farm
All My Loving
Listen to What the Man Said
Let Me Roll It
Paperback Writer
My Valentine
Nineteen Hundred and Eighty-Five
The Long and Winding Road
Maybe I'm Amazed
I've Just Seen a Face
We Can Work It Out
Another Day
And I Love Her
Blackbird
Here Today
Your Mother Should Know
Lady Madonna
All Together Now
Lovely Rita
Mrs. Vandebilt
Eleanor Rigby
Being for the Benefit of Mr. Kite!
Something
Ob-La-Di, Ob-La-Da
Band on the Run
Back in the U.S.S.R.
Let It Be
Live and Let Die
Hey Jude
Day Tripper
Hi, Hi, Hi
Get Back
Yesterday
Helter Skelter
Golden Slumbers
Carry That Weight
The End
Iscriviti alla newsletter di AllSongs
Riceverai i nostri aggiornamenti anche via email, è semplicissimo!

Iscrivendoti acconsenti alle condizioni d'uso di AllSongs