News & Gossip
Lady Gaga canta l'inno americano in versione gay per il Gay Pride 2013
Lady Gaga torna in pubblico e, dopo un breve discorso al Gay Pride 2013 di New York, canta in maniera splendida l'inno americano!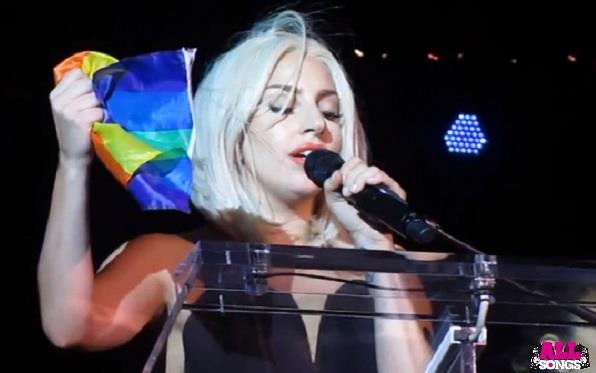 Lady Gaga, in attesa dell'album 'ARTPOP' e del film 'Machete Kills', torna a esibirsi dal vivo!
La popstar ha cantato dal vivo l'inno americano, 'The Star-Spangled Banner', durante il Gay Pride 2013 che si è tenuto a New York lo scorso venerdì.
Il suo ritorno in pubblico arriva dopo la storica decisione della Corte Suprema, che Gaga ha seguito da vicino e ha sostenuto su Twitter: la sentenza ha riconosciuto le nozze gay e ha abrogato il Defence Marriage Act (Doma) - legge del 1996 voluta da Bill Clinton che vietava di riconoscere le coppie dello stesso sesso.
Prima di cantare Lady Gaga, che stringeva nella mano destra una bandiera arcobaleno, simbolo del movimento LGBT, ha fatto un breve discorso, ringraziando i fan che l'hanno sempre seguita sin dall'inizio.
La popstar ha poi cantato in maniera splendida e ha concluso la sua interpretazione rivisitando il testo per l'occasione:
Oh say, does our star-spangled flag of pride yet wave / for the land of the free / and the home for the gay (al posto di 'Oh say, does that star-spangled banner yet wave / over the land of the free / and the home of the brave').
Iscriviti alla newsletter di AllSongs
Riceverai i nostri aggiornamenti anche via email, è semplicissimo!

Iscrivendoti acconsenti alle condizioni d'uso di AllSongs