Nuove Uscite
Marilyn Manson, una nuova canzone da scaricare in free download
Il Reverendo è tornato con un nuovo brano (sarà un singolo?), ma sta per arrivare anche un nuovo album in studio, la cui uscita è prevista per i primi mesi del 2015.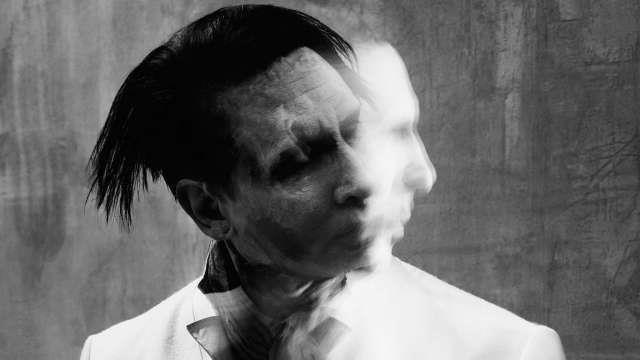 ha pubblicato un nuovo brano intitolato "Third Day Of A Seven Day Binge". Non si sa se la canzone, disponibile per il download gratuito, sarà contenuta nel suo nuovo progetto - ideale seguito di "Born Villain" del 2012 - ma è molto probabile.
Lo scorso settembre il rocker ha confermato che il suo prossimo album in studio è praticamente pronto, pur non svelando né il titolo né la data d'uscita. Ha anche confermato che la sigla di apertura della serie tv Salem, dal titolo "Cupid Carries A Gun", sarà presente nel disco.
Leggi anche: Cosa ha scritto Charles Manson a Marilyn Manson?
Il Reverando è ormai un habitué del mondo televisivo, anche come attore: ha lavorato in "Sons of Anarchy", "Californication", "Wrong Cops" e "Eastbound & Down", oltre a prestare la voce a un personaggio di "Once Upon A Time".
"Third Day Of A Seven Day Binge" può essere scaricata gratuitamente sul sito ufficiale di Marilyn Manson.
Ascolta Third Day Of A Seven Day Binge
Leggi il testo di Third Day Of A Seven Day Binge
We've only reached the third day, of a seven day binge
I can always see your name, disintegrated from my lips
We've only reached the third day, of a seven day binge
I can always see your name, disintegrated from my lips
Hmmmmmmmm Hmmmmmmmm
I can't decide if you're wearing me out, or wearing me well
I just feel like I'm condemned to wear someone else's hell
We've only reached the third day, of a seven day binge
I can always see your name, disintegrated from my lips
Hmmmmmmmm Hmmmmmmmm
I got bullets, in the booth
Rather be your victim than be with you
I got bullets, in the booth
Rather be your victim than be with you
Hmmmmmmmm Hmmmmmmmm
I've reached the third day, of a seven day binge
I can always see your name, disintegrated from my lips
Hmmmmmmmm Hmmmmmmmm
(Rather be your victim than be with you)
Hmmmmmmmm Hmmmmmmmm
(Rather be your victim than be with you)
Ti potrebbe interessare anche:
Iscriviti alla newsletter di AllSongs
Riceverai i nostri aggiornamenti anche via email, è semplicissimo!

Iscrivendoti acconsenti alle condizioni d'uso di AllSongs