News & Gossip
Classifica UK 21 settembre 2015, Justin Bieber torna al primo posto
Dopo una sola settimana, Justin Bieber ha riconquistato la vetta dei singoli più venduti nel Regno Unito a scapito di Sigala e della sua "Easy Love".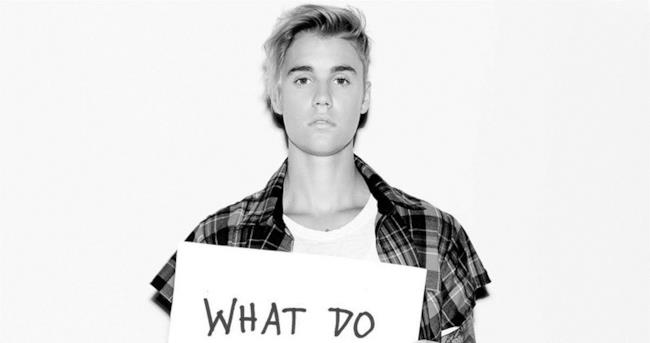 "What Do You Mean?" di continua a stupire: non solo è stato il pezzo con più streaming della settimana (oltre 3,6 milioni di ascolti), ma è anche tornato sulla cima dei brani più venduti in Gran Bretagna.
Due settimane fa aveva segnato la prima number one di Biebs nel Regno Unito, facendo registrare il record su Spotify, ora butta giù dalla vetta "Easy Love" di Sigala (nome d'arte del DJ londinese Bruce Fielder), che contiene campioni da "ABC" dei Jackson 5.
Al terzo posto risale "How Deep Is Your Love" di Calvin Harris feat. Disciples, mentre scende dal podio conquistando la medaglia di legno "Don't Be So Hard On Yourself" di Jess Glynne.
Le posizioni dalla quinta all'ottava sono stabili: in ordine troviamo "Can't Feel My Face" di The Weeknd, "Fight Song" di Rachel Platten, "Marvin Gaye" di Charlie Puth feat. Meghan Trainor e "Peanut Butter Jelly" di Galantis.
Chiudono la classifica di questa settimana "Intoxicated" di Martin Solveig & GTA, che rientra in top 10, e "Ain't Nobody (Loves Me Better)" di Felix Jaehn feat. Jasmine Thompson.
Classifica canzoni top 10 UK 21 settembre 2015
What Do You Mean? - Justin Bieber
Easy Love - Sigala
How Deep Is Your Love - Calvin Harris & Disciples
Don't Be So Hard On Yourself - Jess Glynne
Can't Feel My Face - The Weeknd
Fight Song - Rachel Platten
Marvin Gaye - Charlie Puth feat. Meghan Trainor
Peanut Butter Jelly - Galantis
Intoxicated - Martin Solveig & GTA
Ain't Nobody (Loves Me Better) - Felix Jahen feat. J Thompson
Ti potrebbe interessare anche:
Iscriviti alla newsletter di AllSongs
Riceverai i nostri aggiornamenti anche via email, è semplicissimo!

Iscrivendoti acconsenti alle condizioni d'uso di AllSongs