News & Gossip
One Direction: Niall Horan ferito durante il Where We Are Tour
Durante il concerto ad Amsterdam del Where We Are Tour 2014 Niall Horan dei One Direction è stato colpito al ginocchio da un oggetto lanciato dal pubblico.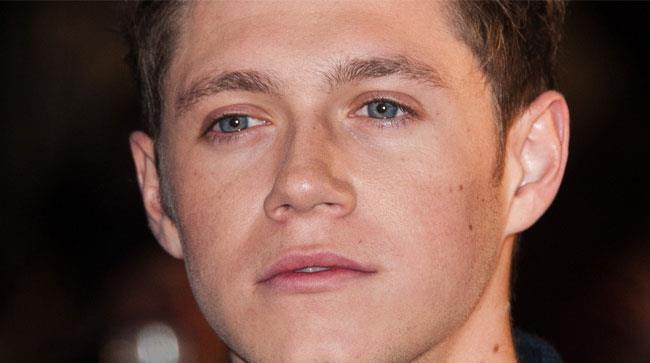 Il 25 giugno i si trovavano ad Amsterdam per la data olandese del Where We Are tour 2014. Ad un certo punto durante lo show, mentre si stavano esibendo, qualcosa ha colpito Niall Horan sul ginocchio, facendogli così male da strappargli i pantaloni e costringerlo ad allontanarsi dal palco zoppicando sanguinante.
Per fortuna il tutto si è risolto senza gravi conseguenze per il biondino della band, il quale però ha lanciato un messaggio attraverso Twitter.
Potete per favore limitare le cose che tirate sul palco? Stasera mi è stato lanciato qualcosa ed ha colpito il mio ginocchio. Fa malissimo.
Also guys! Can you limit what gets thrown on stage please! Coz somethin thrown at me tonight! Hit my knee! A lot of pain from it!

— Niall Horan (@NiallOfficial) June 25, 2014
Un bello spavento per Niall, che ha spiegato con un altro tweet che solo cinque mesi fa è stato operato proprio a quel ginocchio e ha temuto di dover finire di nuovo sotto ai ferri.
Non è che voglio lamentarmi, ma mi sono operato appena 5 mesi fa. È ancora doloroso e la cosa mi mette paura.
Never wana sound like I'm complaining! But only having my operation 5 months ago, I still get a bit of pain and I'm very scared about it

— Niall Horan (@NiallOfficial) June 25, 2014
Un monito a tutti i loro fan che andranno ad assistere ai loro prossimi concerti: in Italia i 1D suoneranno il 28 e 29 luglio allo stadio San Siro di Milano e il 6 luglio all'Olimpico di Torino.
Live While We're Young Vip Party One Direction - Date e biglietti
Evento
Località
Data
Prezzo
Live While We're Young Vip Party One Direction
Milano Stadio San Siro - Meazza
-
Compra
Live While We're Young Vip Party One Direction
Milano Stadio San Siro - Meazza
-
Compra
Rock Me - Tour Package One Direction - Date e biglietti
Evento
Località
Data
Prezzo
Rock Me - Tour Package One Direction
Milano Stadio San Siro - Meazza
-
Compra
Rock Me - Tour Package One Direction
Milano Stadio San Siro - Meazza
-
Compra
Rock Me - Tour Package One Direction
Torino Stadio Olimpico
-
Compra
Where We Are - Hot Ticket One Direction - Date e biglietti
Evento
Località
Data
Prezzo
Where We Are - Hot Ticket One Direction
Milano Stadio San Siro - Meazza
-
Compra
Where We Are - Hot Ticket One Direction
Milano Stadio San Siro - Meazza
-
Compra
Where We Are - Hot Ticket One Direction
Torino Stadio Olimpico
-
Compra
One Direction - Date e biglietti
Evento
Località
Data
Prezzo
One Direction
Milano Stadio San Siro
€ 80,50
Compra
One Direction
Milano Stadio San Siro
€ 80,50
Compra
One Direction
Bern Stade de Suisse Wankdorf Bern
-
Compra
One Direction
Torino Stadio Olimpico
€ 78,20
Compra
Ti potrebbe interessare anche:
Iscriviti alla newsletter di AllSongs
Riceverai i nostri aggiornamenti anche via email, è semplicissimo!

Iscrivendoti acconsenti alle condizioni d'uso di AllSongs