Nuove Uscite
Paul McCartney: a novembre 2014 uscirà l'album tributo
Si intitolerà "The Art Of McCartney" e conterrà le cover delle canzoni dell'ex Beatle interpretate da grandi nomi della musica come Bob Dylan, Cure e Kiss.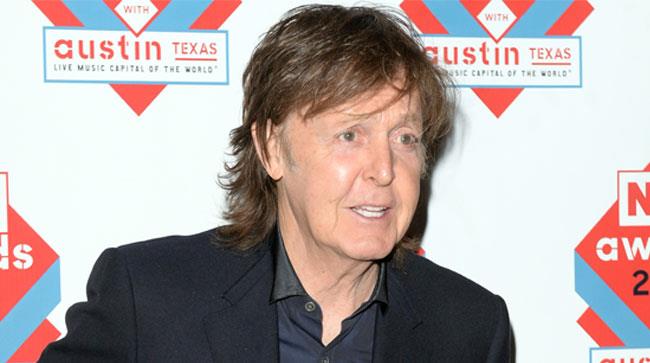 Alcuni tra i nomi più grandi della musica contemporanea si sono riuniti per incidere un disco tributo in onore di Paul McCartney.
Il 17 novembre 2014 uscirà l'album di cover "The Art of McCartney" che avrà in scaletta ben 34 tracce scritte da Sir Paul e reinterpretate da altri artisti di fama mondiale.
Macca, oltre ad aver scritto parte della storia della musica insieme ai Beatles, dopo lo sciogliemnto del gruppo ha proseguito la sua carriera insieme ai Wings e come solista. Il disco è una vera e propria celebrazione delle sue opere.
Tra i musicisti che hanno partecipato spiccano in particolare i nomi di Bob Dylan, Brian Wilson dei Beach Boys, i Kiss, BBKing, Billy Joel. Al progetto ha collaborato anche il figlio dell'ex Beatle, James, che ha suonato la tastiera in "Hello Goodbye" insieme ai Cure, canzone rilasciata come singolo di lancio.
"The Art Of McCartney" sarà disponibile in varie versioni in edizione limitata - anche in vinile - che comprederenno anche una guida illustrata e un DVD. Scopriamo ora la tracklist completa dell'album:
The Art of McCartney tracklist
Maybe I'm Amazed - Billy Joel
Things We Said Today - Bob Dylan
Band On The Run - Heart
Junior's Farm - Steve Miller
The Long and Winding Road - Yusuf Islam (Cat Stevens)
My Love - Harry Connick, Jr.
Wanderlust - Brian Wilson
Bluebird - Corinne Bailey Rae
Yesterday - Willie Nelson
Junk - Jeff Lynne
When I'm 64 - Barry Gibb
Every Night - Jamie Cullum
Venus and Mars/ Rock Show - Kiss
Let Me Roll It - Paul Rodgers
Helter Skelter - Roger Daltrey
Helen Wheels - Def Leppard
Hello Goodbye - The Cure ft James McCartney
Live And Let Die - Billy Joel
Let It Be - Chrissie Hynde
Jet - Robin Zander & Rick Nielsen of Cheap Trick
Hi Hi Hi - Joe Elliott
Letting Go - Heart
Hey Jude - Steve Miller
Listen To What The Man Said - Owl City
Got To Get You Into My Life - Perry Farrell
Drive My Car - Dion
Lady Madonna - Allen Toussaint
Let 'Em In - Dr John
So Bad - Smokey Robinson
No More Lonely Nights - The Airborne Toxic Event
Eleanor Rigby - Alice Cooper
Come And Get It - Toots Hibbert with Sly & Robbie
On The Way - B. B. King
Birthday - Sammy Hagar
Ti potrebbe interessare anche:
Iscriviti alla newsletter di AllSongs
Riceverai i nostri aggiornamenti anche via email, è semplicissimo!

Iscrivendoti acconsenti alle condizioni d'uso di AllSongs