News & Gossip
Nicki Minaj contro Taylor Swift per le nomination agli MTV VMA 2015
La rapper statunitense non è rimasta molto contenta delle candidature: secondo lei il video di "Anaconda" è stato snobbato per far posto a quelli di Taylor Swift.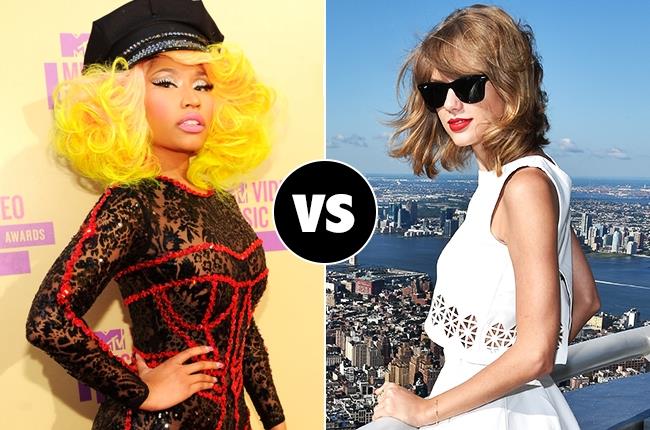 ha ottenuto tre nomination agli MTV Video Music Award 2015, ma non è soddisfatta del risultato e ha accusato gli organizzatori di averla snobbata almeno in un paio di categorie. E cosa dovrebbe dire l'amica Madonna, che è del tutto assente?
La rapper di colore è in gara come Best Female Video e Best Hip Hop Video per "Anaconda" e Best Collaboration per "Bang Bang" con Jessie J e Ariana Grande.
Tuttavia "Anaconda", che quando è uscito ha battuto il record VEVO di visualizzazioni nelle prime 24 ore che apparteneva a Miley Cyrus, non è stato candidato come Best Choreography o Video of the Year.
Dopo numerosi messaggi di supporto da parte dei fan, Nicki ha scritto su Twitter: "Se fossi un altro genere di artista, Anaconda sarebbe nominato per migliore coreografia e anche video dell'anno".
If I was a different "kind" of artist, Anaconda would be nominated for best choreo and vid of the year as well. 😊😊😊

— NICKI MINAJ (@NICKIMINAJ) 21 Luglio 2015
E ha poi continuato riferendosi alle sue colleghe bianche: "Quando le altre ragazze pubblicano un video che frantuma i record e ha un impatto sulla cultura ottengono la nomination".
When the "other" girls drop a video that breaks records and impacts culture they get that nomination. 😊😊😊😊😊😊😊😊😊😊😊😊😊😊😊😊😊😊😊😊😊😊😊😊😊😊😊😊😊😊😊😊😊😊😊😊😊😊

— NICKI MINAJ (@NICKIMINAJ) 21 Luglio 2015
Qui ovviamente sta parlando di "Bad Blood", che detiene il nuovo record VEVO come video più visto nel primo giorno d'uscita. E sottolinea che lancia anche un messaggio sbagliato: "Se il tuo video celebra donne con corpi magrissimi, avrai una nomination come video dell'anno".
If your video celebrates women with very slim bodies, you will be nominated for vid of the year 😊😊😊😊😊😊😊😊😊😊😊😊😊

— NICKI MINAJ (@NICKIMINAJ) 21 Luglio 2015
A questo punto è arrivata la replica di Taylor che si è sentita chiamata in causa: "Non ho fatto niente, ma ti amo e supporto. Non è bello mettere le donne una contro l'altra. Forse un uomo ha preso il tuo posto".
@NICKIMINAJ I've done nothing but love & support you. It's unlike you to pit women against each other. Maybe one of the men took your slot..

— Taylor Swift (@taylorswift13) 21 Luglio 2015
E ha poi aggiunto con molta eleganza: "Se vinco, per favore vieni su con me!! Sei invitata su qualsiasi palco salirò".
@NICKIMINAJ If I win, please come up with me!! You're invited to any stage I'm ever on.

— Taylor Swift (@taylorswift13) 21 Luglio 2015
Mi sa che la conduzione di Miley Cyrus non sarà l'unica cosa epica di questa edizione degli MTV Video Music Awards: cosa combinerà Nicki il 30 agosto?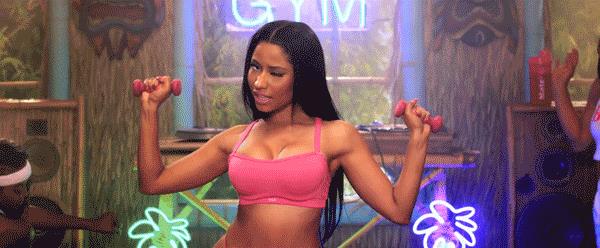 Iscriviti alla newsletter di AllSongs
Riceverai i nostri aggiornamenti anche via email, è semplicissimo!

Iscrivendoti acconsenti alle condizioni d'uso di AllSongs