News & Gossip
Classifica UK 19 ottobre 2015, Justin Bieber è ancora il re della chart
L'ultimo singolo di Justin Bieber "What Do You Mean?" è per la quinta settimana non consecutiva al primo posto dei singoli più venduti nel Regno Unito.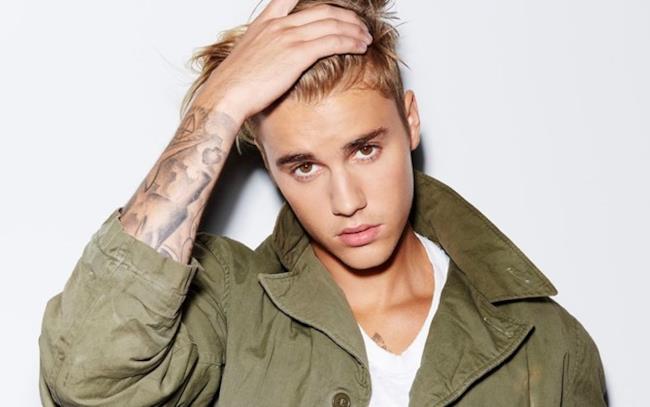 È stata una dura battaglia, ma alla fine Justin Bieber ha vinto anche questa settimana: "What Do You Mean?" è numero 1 nella Official Singles Chart in Gran Bretagna.
Si tratta della quinta settimana non consecutiva per il cantante canadese e dopo "Uptown Funk" di Mark Ronson feat. Bruno Mars è la canzone che ha passato più tempo al primo posto in questo 2015.
Stabile al secondo posto c'è "Looked Away" di R City feat. Adam Levine, mentre conquista la medaglia di bronzo "Hotline Bling" di Drake, che fa registrare un +5 rispetto a sette giorni fa.
Dopo il podio si piazzano tre canzoni in salita: "Runnin' (Lose It All)" di Naughty Boy feat. Beyoncé e Arrow Benjamin (+2), "The Hills" di The Weeknd (+18) e "Wasn't Expecting That" di Jamie Lawson (+34).
In settima e ottava posizione troviamo rispettivamente "Writing's On The Wall" di Sam Smith, il tema della colonna sonora di 007 Spectre, e "On My Mind" di Ellie Goulding.
Chiudono la classifica di questa settimana "Do It Again" di Pia Mia feat. Chris Brown& Tyga e "Easy Love" di Sigala (nome d'arte del DJ londinese Bruce Fielder), che contiene un campionamento da "ABC" dei Jackson 5.
Tra le nuove entrate si segnalano "Kiss Me" di Olly Murs alla 16esima e "Love Me" di The 1975 alla 20esima.
Classifica canzoni top 10 UK 19 ottobre 2015
What Do You Mean? - Justin Bieber
Looked Away - R City feat. Adam Levine
Hotline Bling - Drake
Runnin' (Lose It All) - Naughty Boy feat. Beyoncé & Arrow Benjamin
The Hills - The Weeknd
Wasn't Expecting That - Jamie Lawson
Writing's On The Wall - Sam Smith
On My Mind - Ellie Goulding
Do It Again - Pia Mia feat. Chris Brown & Tyga
Easy Love - Sigala
Ti potrebbe interessare anche:
Iscriviti alla newsletter di AllSongs
Riceverai i nostri aggiornamenti anche via email, è semplicissimo!

Iscrivendoti acconsenti alle condizioni d'uso di AllSongs