News & Gossip
I migliori 15 album del 2013 secondo Amazon
I migliori 15 album del 2013 secondo Amazon: molto rock, un po' di rap e pochissimo pop. E soprattutto al primo posto 'AM' degli Arctic Monkeys!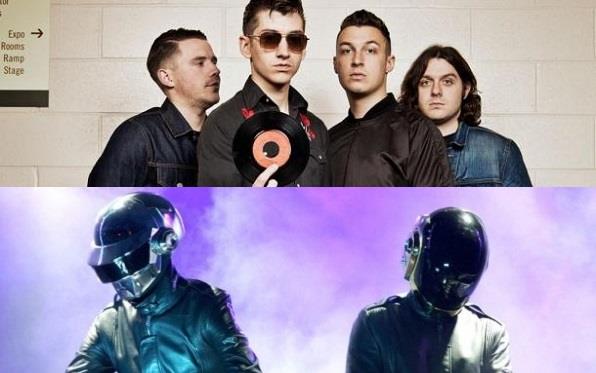 Ci stiamo avvicinando alla fine dell'anno e inevitabilmente arrivano le prime classifiche. Oggi parliamo dei 15 migliori album del 2013 e non dei più venduti come ci si aspetterebbe da Amazon, il sito di e-commerce più famoso al mondo.
E proprio come NME, la bibbia musicale inglese, al primo posto troviamo 'AM' degli Arctic Monkeys, mentre Rolling Stone ha optato per 'Modern Vampires of the City' dei Vampire Weekend.
Segnaliamo 'Random Access Memories' dei Daft Punk al terzo posto, 'The Next Day' di David Bowie al quinto posto e 'Reflektor' degli Arcade Fire al sesto posto - più o meno inseriti da tutti nelle classifiche dei dischi più venduti nel 2013.
Mancano altri grandi ritorni come Paul McCartney con 'New' ed Eminem con 'The Marshall Mathers LP2', ma per quanto riguarda il rap c'è 'Yeezus' di Kanye West.
Praticamente assente il pop: snobbate Miley Cyrus (però 'Wrecking Ball' è il video più visto del 2013), Lady Gaga e tutte le altre popstar, evidentemente nudità, twerking e polemiche funzionano per vendere di più, ma non sono sinonimi di qualità!
Amazon: migliori album del 2013
AM - Arctic Monkeys
We are the 21st Century ambassadors of peace & magic - Foxygen
Random access memories - Daft Punk
Big inner - Matthew E White
The next day - David Bowie
Reflektor - Arcade Fire
Muchacho - Phosphorescent
Monkey minds in the devil's time - Steve Mason
Yeezus - Kanye West
MBV - My Bloody Valentine
Light up gold - Parquet Courts
Sunbather - Deafheaven
Once I was an eagle - Laura Marling
Sing to the Moon - Laura Mvula
Push the sky away - Nick Cave & The Bad Seeds
Ti potrebbe interessare anche:
Iscriviti alla newsletter di AllSongs
Riceverai i nostri aggiornamenti anche via email, è semplicissimo!

Iscrivendoti acconsenti alle condizioni d'uso di AllSongs