Nuove Uscite
One Direction, ascolta What a Feeling da Made in The A.M.
Mancano meno di 24 ore all'uscita del nuovo album Made in the A.M., ma i ragazzi hanno deciso di regalare alle Directioners una nuova ghiotta anteprima.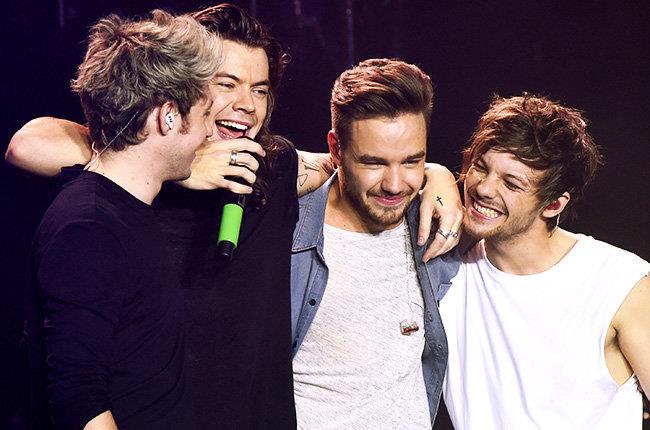 Oggi su Twitter troneggia al primo posto dei trending topic l'hashtag #1DasUntilMITAM. In effetti manca solo un giorno all'uscita nei negozi e nei digital store di Made in the A.M., il nuovo disco degli .
Ma i ragazzi continuano a sfornare anteprime come se non ci fosse un domani e dopo End of the Day è arrivata anche What a Feeling, un pezzo decisamente orecchiabile.
A dare l'annuncio ci ha pensato come al solito , che ha chiamato in causa anche Payno.
Another banger from Made in the A.M ! Really love this one.. Payno this one is your fav right? https://t.co/7Pgxbf9OWi

— Louis Tomlinson (@Louis_Tomlinson) November 11, 2015
Guarda caso poco dopo Liam Payne ha scritto che questa è uno dei suoi brani favoriti.
Finally you can listen to one of my favourite tracks on the album! "What a feeling" :)  https://t.co/zAO7vHJIRg

— Liam (@Real_Liam_Payne) November 11, 2015
Molto probabilmente What a Feeling non sarà un singolo, per il momento siamo fermi a Drag Me Down e Perfect e non sappiamo quale canzone sceglieranno i ragazzi come nuovo singolo.
Tuttavia il pezzo è molto catchy, con una bella linea di basso e una melodia azzeccata, che ricorda un po' le atmosfere anni '70. Ovviamente si parla d'amore e con un testo che dice "What a feeling to be right here beside you now / Holding you in my arms / When the air ran out and we both started running wild" come potrebbe essere altrimenti?
Ascolta qui sotto What a Feeling, a seguire trovi il testo della canzone, mentre tutte le lyrics di Made in the A.M. sono qui.
One Direction - What a Feeling lyrics
Through the wire, through the wire, through the wire
I'm watching her dance
Dress is catching the light
In her eyes there's no lies, no lies
There's no question, she's not in a disguise

There's no way out and a long way down
Everybody needs someone around
But I can't hold you, too close now
Through the wire, through the wire

What a feeling to be right here beside you now
Holding you in my arms
When the air ran out and we both started running wild
The sky fell down
But you've got stars in your eyes
And I've got something missing tonight
What a feeling to be a king beside you, somehow
I wish I could be there now

Through the wire, through the wire, through the wire
I'm watching you like this imagining you're mine
It's too late, it's too late, am I too late?
Tell me now, am I running out of time?

There's no way out and a long way down
Everybody needs someone around
But I can't hold you, too close now
Through the wire, through the wire

What a feeling to be right here beside you now
Holding you in my arms
When the air ran out and we both started running wild
The sky fell down
But you've got stars in your eyes
And I've got something missing tonight
What a feeling to be a king beside you, somehow
I wish I could be there now

Whatever chains are holding you back
Holding you back, don't let 'em tie you down
Whatever chains are holding you back
Holding you back, tell me you believe in that

What a feeling to be right here beside you now
Holding you in my arms
When the air ran out and we both started running wild
The sky fell down
But you've got stars in your eyes
And I've got something missing tonight
What a feeling to be a king beside you, somehow
I wish I could be there now
I wish I could be there now
Ti potrebbe interessare anche:
Iscriviti alla newsletter di AllSongs
Riceverai i nostri aggiornamenti anche via email, è semplicissimo!

Iscrivendoti acconsenti alle condizioni d'uso di AllSongs