Classifica FIMI Italia 29 ottobre 2015, Marco Mengoni primo fra i singoli e Benji & Fede fra gli album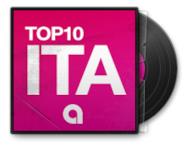 Nella nuova classifica di canzoni e album più hot stilata da FIMI, aggiornata al 29 ottobre 2015, primeggiano Marco Mengoni e Benji & Fede. Scopri tutto!
I giovanissimi Benji & Fede sono al primo posto della classifica FIMI dei dischi più venduti in Italia aggiornata al 29 ottobre 2015, grazie al loro album di debutto "20:05". I due idoli teen superano Fedez e il suo "Pop-Hoolista Coso Dipinto Edition", secondo, e "Malaterra" di Gigi D'Alessio.
Dopo il podio ci sono i tre tenorini de Il Volo con "L'amore si muove", seguiti dalla new entry "Elements" del compositore Ludovico Einaudi. I Negramaro e il loro ultimo lavoro "La rivoluzione sta arrivando" scende di due posizioni al sesto posto, mentre al settimo compare in chart "Confident" di Demi Lovato.
A chiudere la classifica FIMI degli album più venduti della settimana ci pensano "TZN - The Best of Tiziano Ferro" di Tiziano Ferro, "Rattle That Lock" dell'ex Pink Floyd David Gilmour e "I Hate Music" di Michele Bravi.
Classifica FIMI album più venduti (16 ottobre - 22 ottobre 2015)
20:05 - Benji & Fede
Pop-Hoolista Coso Dipinto Edition - Fedez
Malaterra - Gigi D'Alessio
L'amore si muove - Il Volo
Elements - Ludovico Einaudi
La rivoluzione sta arrivando - Negramaro
Confident - Demi Lovato
TZN The Best of Tiziano Ferro - Tiziano Ferro
Rattle That Lock - David Gilmour
I Hate Music - Michele Bravi
Nella classifica FIMI dei singoli top della settimana, finalmente cambia la numero uno: in cima alla chart si piazza l'ultimo brano di Marco Mengoni, Ti ho voluto bene veramente, che anticipa il nuovo album "Le cose che non ho".
Al secondo posto scivola, incredibilmente, il tormentone Roma-Bangkok di Baby K feat. Giusy Ferreri, mentre al terzo debutta la new entry Perfect degli One Direction.
Fuori dalla zona medaglie incontriamo il chiacchieratissimo Justin Bieber con What Do You Mean?, quarto posto, 21 grammi di Fedez, quinto, e Sugar di Robin Schulz, atteso in Italia l'anno prossimo.
In settima e ottava posizione resistono Marvin Gaye di Charlie Puth e El Perdón di Nicky Jam feat. Enrique Iglesias.
Gli X Ambassadors con Renegades e Lean On di Major Lazer feat. DJ Snake & MO chiudono la classifica FIMI delle canzoni più scaricate in Italia.
Classifica FIMI singoli più scaricati e ascoltati (16 ottobre - 22 ottobre 2015)
Ti ho voluto bene veramente - Marco Mengoni
Roma-Bangkok - Baby K feat. Giusy Ferreri
Perfect - One Direction
What Do You Mean? - Justin Bieber
21 grammi - Fedez
Sugar - Robin Schulz feat. Francesco Yates
Marvin Gaye - Charlie Puth feat. Meghan Trainor
El Perdón - Nicky Jam & Enrique Iglesias
Renegades - X Ambassadors
Lean On - Major Lazer feat. DJ Snake & MO
Classifica FIMI Italia 29 ottobre 2015, Marco Mengoni primo fra i singoli e Benji & Fede fra gli album